We've recently restored an old fish pond. Originally built in the early 1800's, all the walls were completely re-built. Check it out.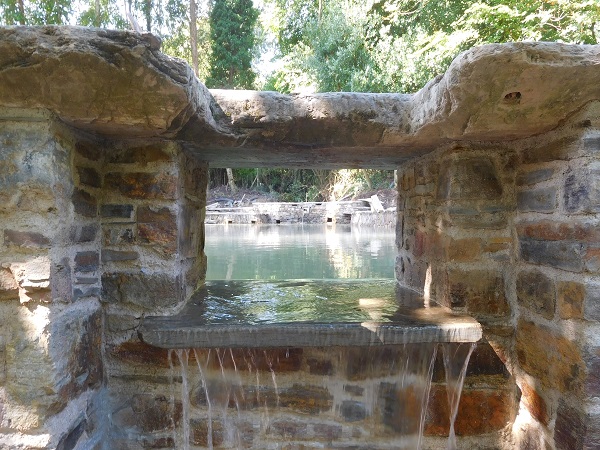 AN OLD GRINDING WHEEL.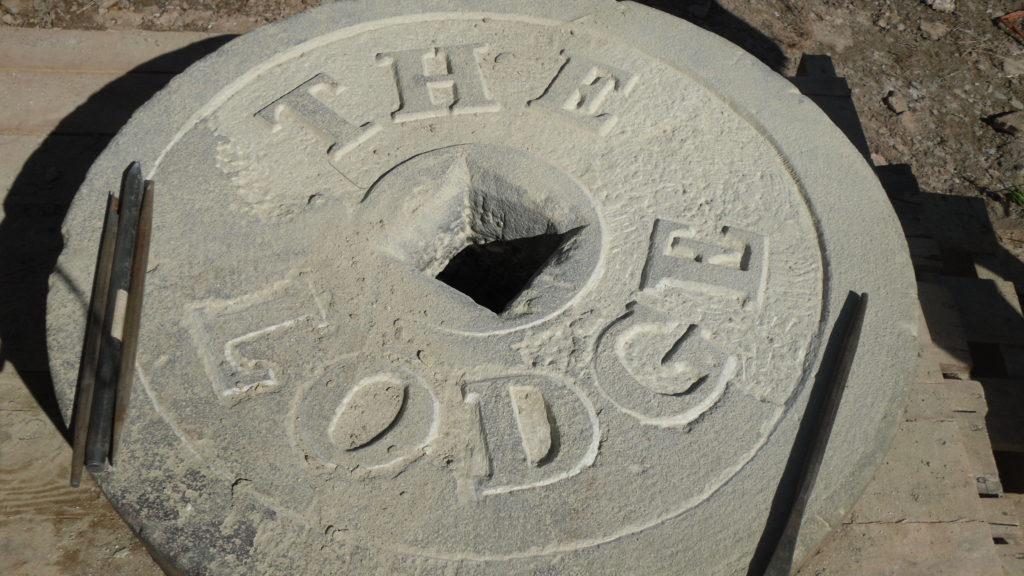 Here's an old grinding wheel that was once used for sharpening knives and tools. It was recovered from a stream which runs through the old manor complex of Keynedon Barton in South Devon where it had been lying there for more than 60 years. 'The Lodge' is situated within the grounds of this manor complex and we have just completed a new retaining wall in front of it, all built in natural stone. It was decided that the old grinding wheel would have the name 'The Lodge' carved into it and then set into the new wall as a feature.
Click here to see the finished article.

NEWNHAM PARK ESTATE WALL.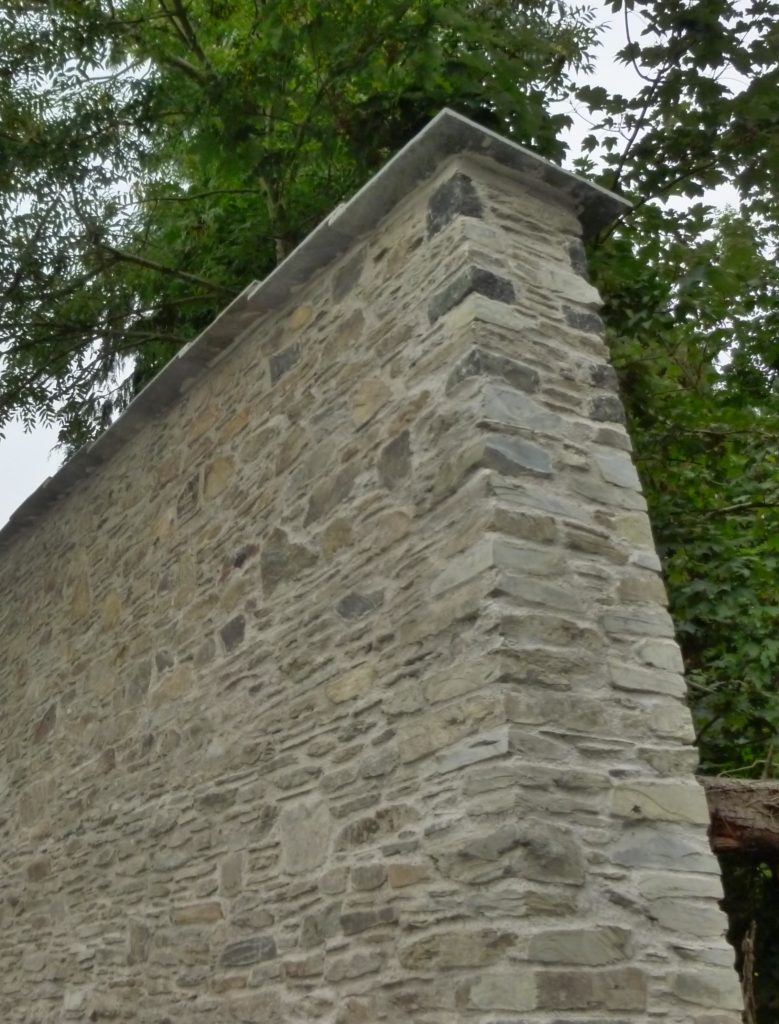 As mentioned previously in earlier posts we have been carrying out substantial repair work to the garden walls at Newnham Park Estate on the outskirts of Plymouth, and these repairs have now been completed. The scope of the work involved us rebuilding two sections of the garden wall and completely renewing the slate coping along its entire length.
And here's the link if you want to find out more.