Mark Robinson has been working with stone since 1979 and operates a family owned high quality stonemasonry business based in the historic waterside city of Plymouth, Devon. Mark has extensive experience in all aspects of the trade and specializes in listed buildings and properties, conservation work and especially stone walling. With more than forty years experience trading as a time served stonemason he is able to offer customers a great service along with a high level of skill and craftsmanship throughout Devon and Cornwall, and sometimes even further afield.

Lately we've been out on the South Devon coast building a curved retaining wall using natural stone. We designed and created this enclosed courtyard incorporating a water feature, a built in fireplace come barbeque and of course an integral flight of steps that leads you up to the back of beyond.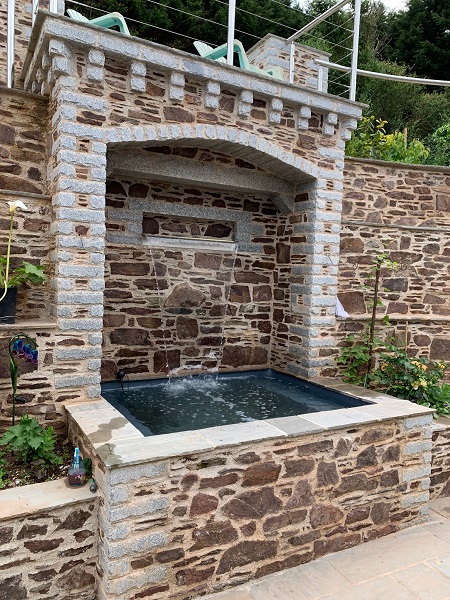 And you can see how we did this if you click here.
We've also been working on an old barn in Cornwall and in the gardens we came up with the idea to convert an old farmyard slurry pit into a six foot deep re-circulating water feature. The water is fed into the new pond along old granite drainage channels which were once laid in the ground around the old farmyard, and these are now set into a raised planter.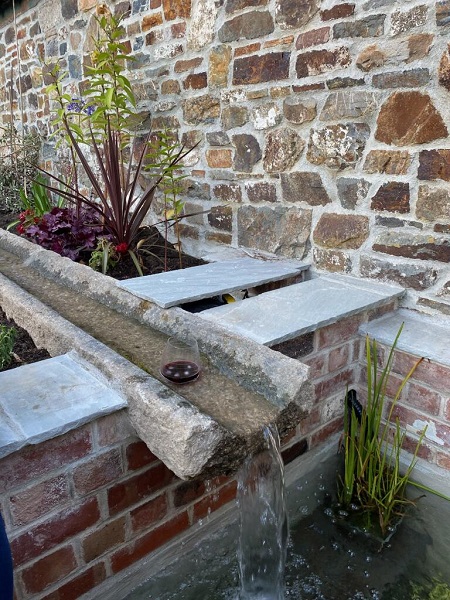 A perfect way to keep your glass of wine cool!
When we get a minute, we'll upload this project to our portfolio for you to look at.