The Crooked Barn / Datum Mark ~ Cherry Park, Modbury, Devon.
Client : Private.

This little carving is a 'Datum Mark'. We carved it into a piece of Yorkstone and it was then used as a feature quoin stone for a window opening to a small barn conversion we carried out.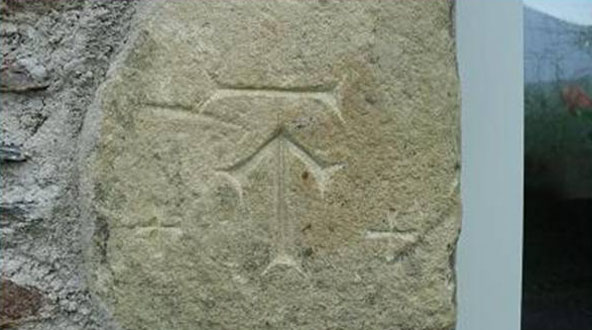 Datum marks are also known as 'benchmarks' and are used world wide for the purpose of surveying. Look close enough and you'll often find these marks on public buildings and churches, usually on ground level. If you want to find out more on this barn conversion and datum marks click here.