The Crooked Barn ~ Cherry Park, Modbury, Devon.
Client : Private.

The Crooked Barn is just outside of Modbury in Devon, and we carried out all the external stonework to this small barn which was converted into a holiday let.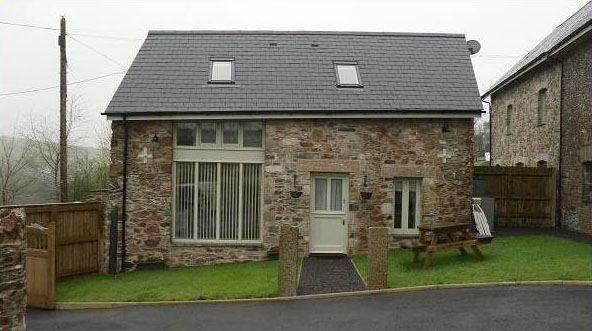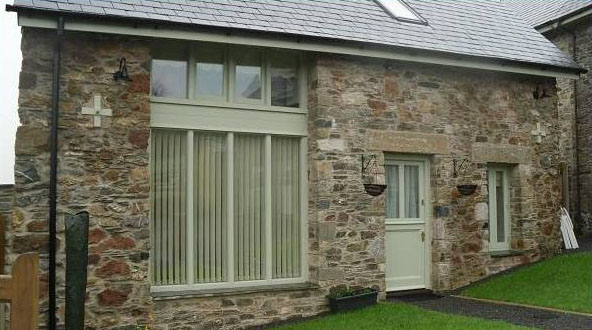 Nearly all of the front elevation had to come down and was completely rebuilt using the existing stone. Reclaimed granite kerbstones were used to replace all the lintels over the doors and windows.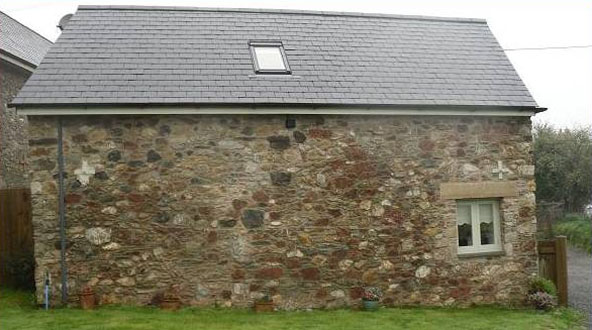 A quoin stone in one of the window reveals had a 'datum mark' carved into it.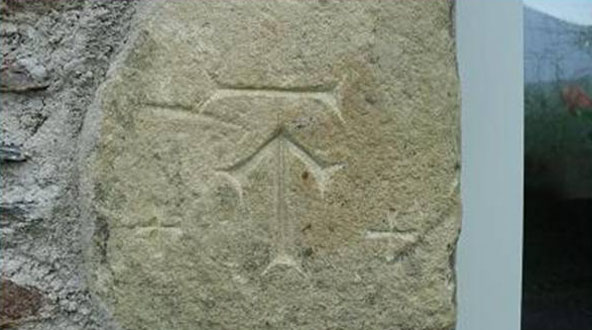 A 'datum mark', or sometimes it's known as a 'benchmark', is used for measuring the elevations of points on the Earth's surface and are usually based on heights above tidal mean sea levels. The line to which the arrow points should correspond to a specific point above mean sea level. As mean sea levels vary around the world, even around one country, a country will pick one specific point for the standard mean sea level for all mapping and surveying within that country. In England, that mean sea level is determined at Newlyn, in Cornwall. Datum marks vary, some are carved into the stone like the one above, others are cast as bronze plates and fixed to the stone. Others might consist of a metal disc with a central crosshair determining the level. Sometimes you can even find purpose made bricks with a datum mark cast into the clay. A few will even state what level it is above sea level. They all serve the same purpose.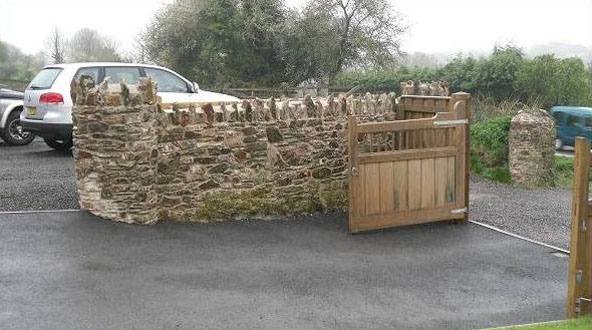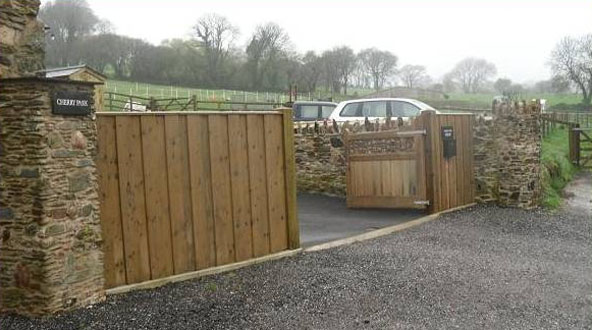 The barn probably dates from about the mid 1800's and all the elevations were repointed using a traditional hydraulic lime mortar once all the structural work had been finished.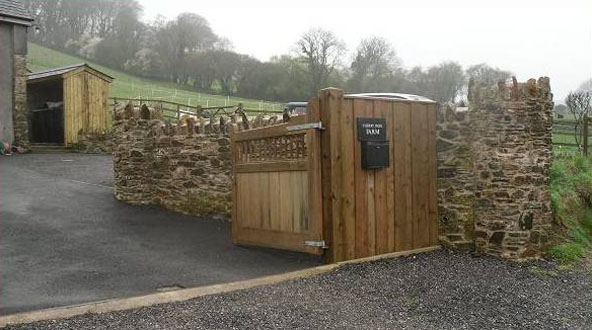 On completion of all the work an entrance way including boundary walls were also constructed.