Cleeve Estate / Chimney Stack ~ Ivybridge, Devon.
Client : Private.

This chimney stack is for an extension we built to the lodge leading onto the Cleeve Estate in Ivybridge, Devon.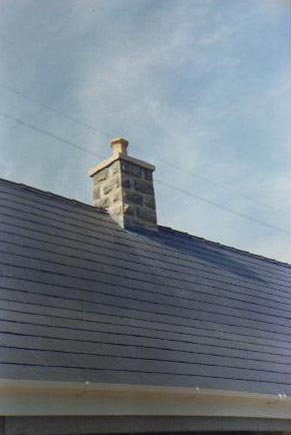 We cut and dressed the stones for the chimney on site. It's cut from Plymouth limestone and the stone was sourced from a pair of old gate pillars that were demolished during the course of the works. The limestone used formed the bases of each pillar. You can find more information on this project if you click here.