Broomhill House / Quoins ~ Harford, Devon.
Client : Private.

These granite quoins were used on a new conservatory we constructed for a period property in Harford, Devon.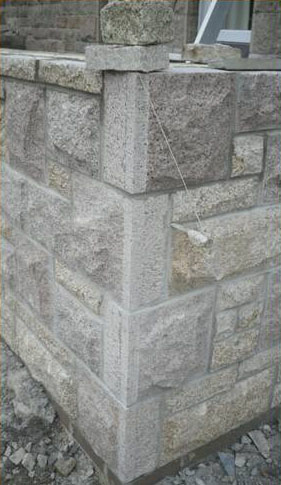 The quoins had to match quoin stones that had originally been used to build the property back in 1900. As the original quarry no longer existed, we sourced the granite from Portugal. Once the granite had been delivered to site, we then shaped and dressed the stone. If you want to see the finished project click here.