Broomhill House / Date Stone 2010 ~ Harford, Devon.
Client : Private.

This date stone is set into a new conservatory we constructed at Broomhill House, a period property near Harford in Devon. MMX is the Roman numerals for 2010, the year we carried out the work.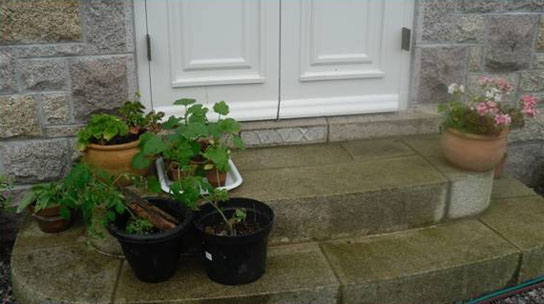 It now forms part of the threshold under the doors of the conservatory. It is carved from local granite that came from a nearby quarry when the property was first built in 1900. Tungsten chisels were used for the task and we carved it on site.
This piece of granite originally formed the sill of a window which was altered during the course of building the new conservatory. You can see this project if you click here.