Warleigh House ~ Tamerton Foliot, Devon.
Client : Private.

Situated within the grounds of Warleigh House in Plymouth, Devon there is a small lake and we were asked to construct a circular island in the middle of it.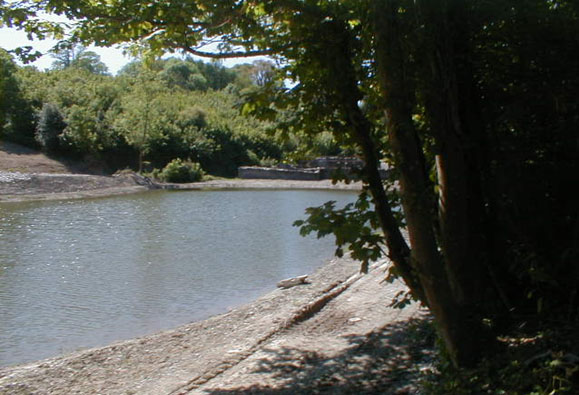 First of all the lake was drained, shuttering was formed and a concrete raft foundation was put in place to take the new stonework which was going to be the walls of the island.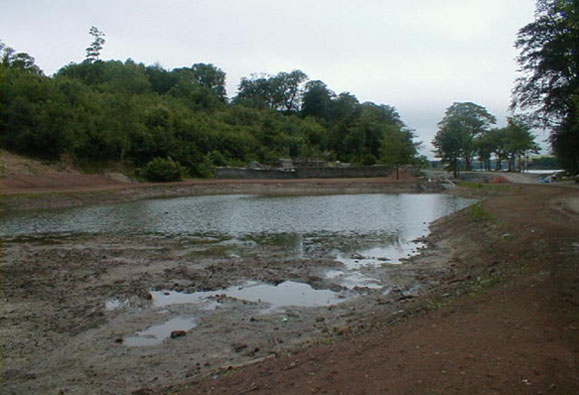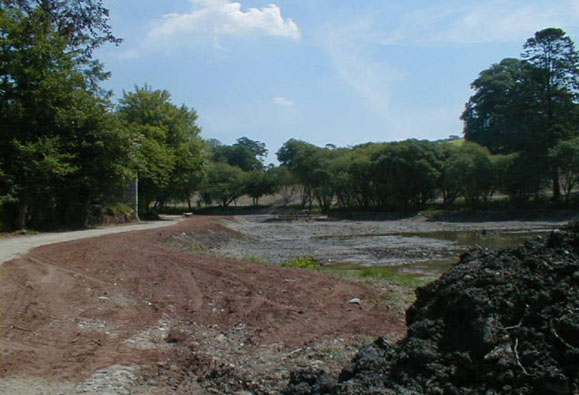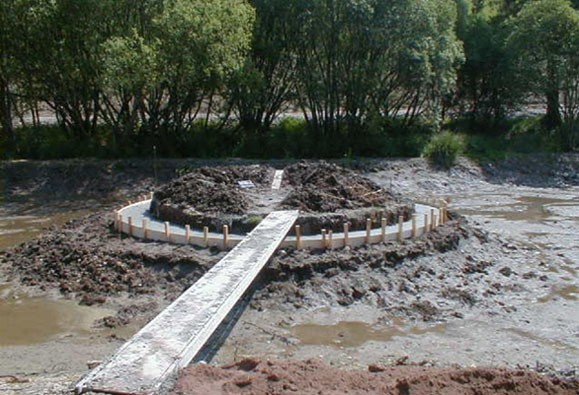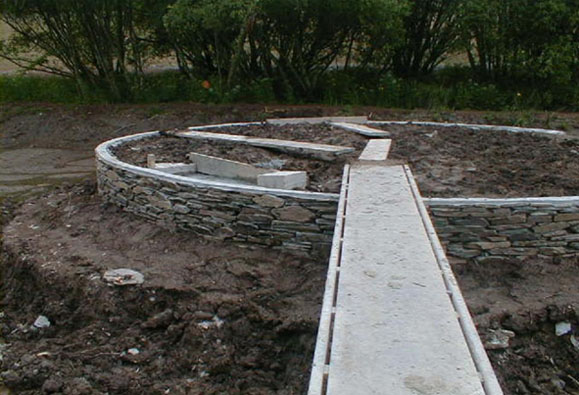 Once the stonework had been built the island was infilled with hardcore and well consolidated. Topsoil was added on top and new turf placed in position. The finished level of the island was just above the water level of the lake.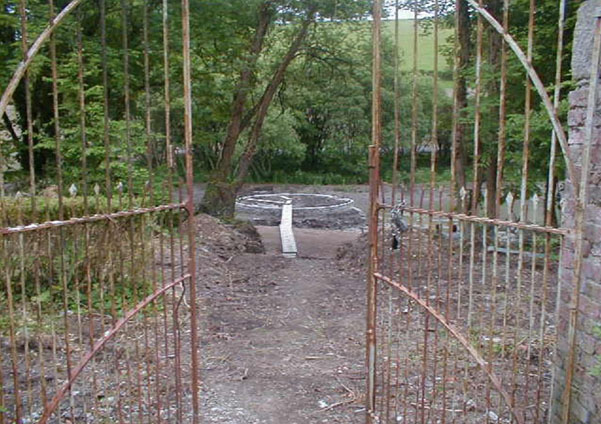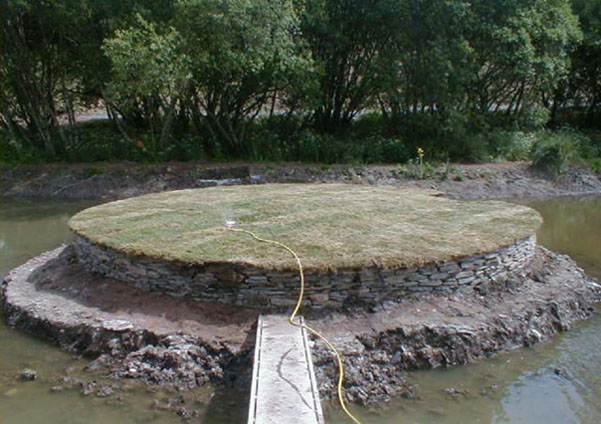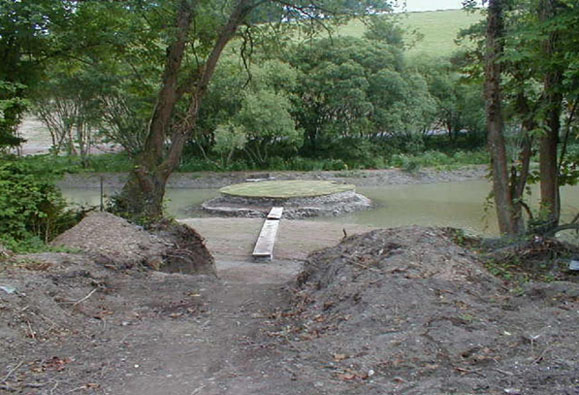 When all the construction work to the island was completed the lake was filled back up.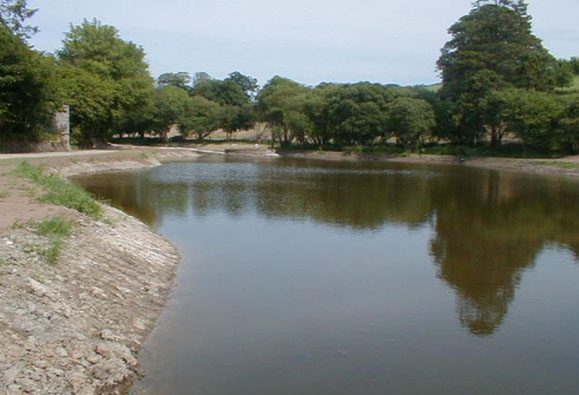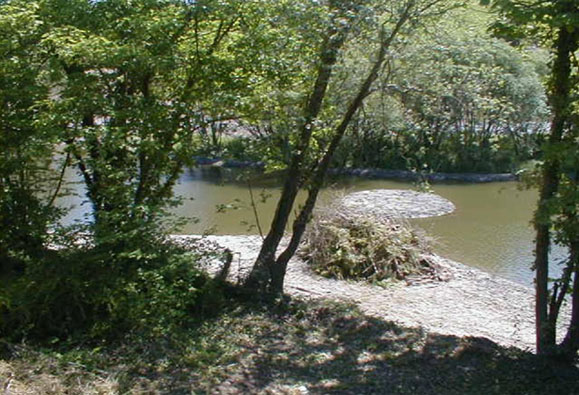 The history of Warleigh House can trace itself back several hundred years and we also carried out extensive repair work to the brick walls within the grounds and you can see what we done to these if you click here.