Streamside ~ Middlewood, Nr. Launceston, Cornwall.
Client : Private.

 Streamside is a small barn sat in the quiet hamlet of Middlewood in Cornwall, originally used for cattle, it dates back to sometime during the early 1800's. We converted this for use as a one storey holiday let, but more recently an extension was added and has now changed over to residential use.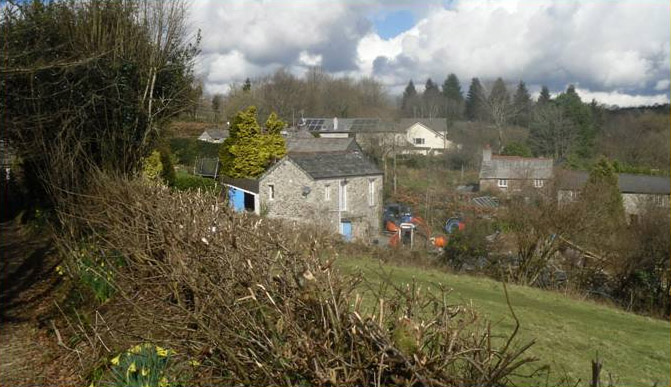 Much of the work here consisted of us rebuilding more than two thirds of the stonework to the external elevations, structural work to replace lintels of oak and granite to door and window openings and repointing to all of the remaining stonework. All the work was carried out using traditional lime mortar. As its name suggests, Streamside is situated just a few feet away from a small stream and we have also carried out repair work to the banks along the stream itself.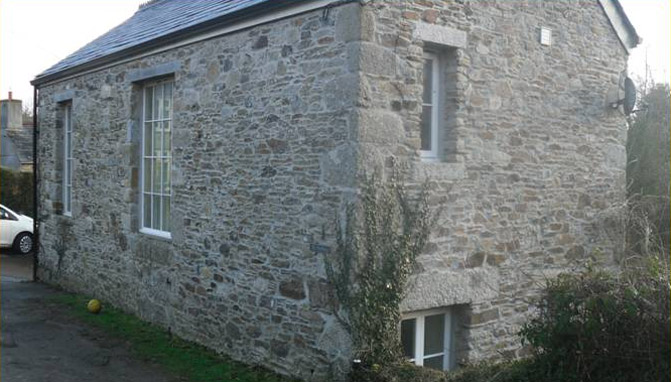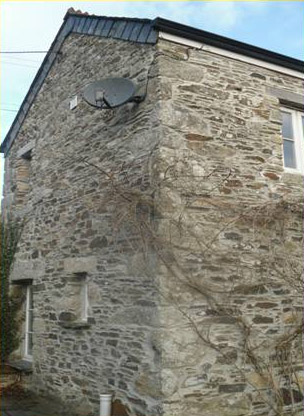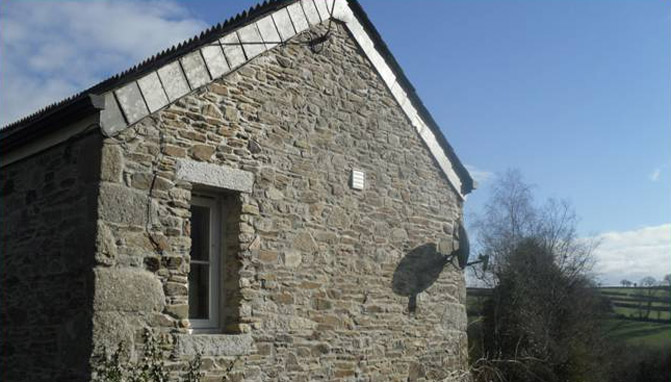 All the existing stone comprising of Cornish slate and granite was re-used and sympathetically built to match in with the remaining stonework. The key factor in doing a good job is to always use existing stone, there really is no substitute.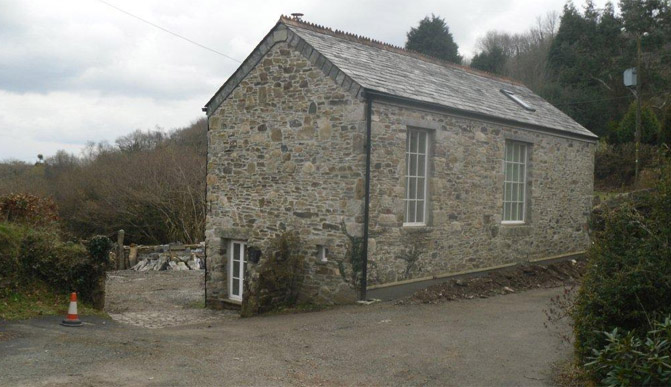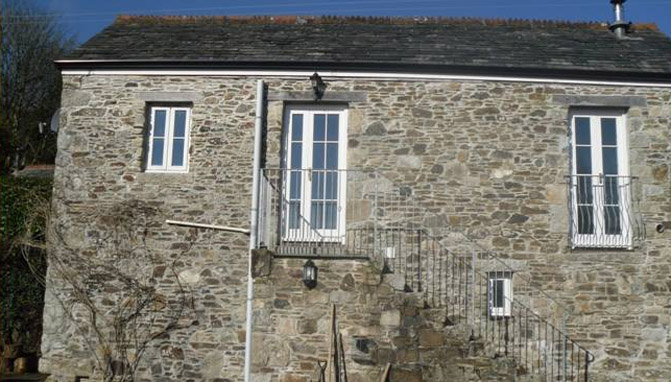 The roof for this conversion consists of using 'Rag' slates, a very local and distinctive type of roofing method whose main characteristic is the use of large, and in most cases very large, irregular slabs of slate. The largest slates are used at the eaves and verges and they gradually become smaller and smaller as they move up the slope of the roof. Unlike most roofing slates, rag slates are wider than they are long and a great deal of skill is needed to produce them. Rag slating has been around for centuries and is typical for these parts of Cornwall. Original rag slates these days are proving to be harder and harder to source.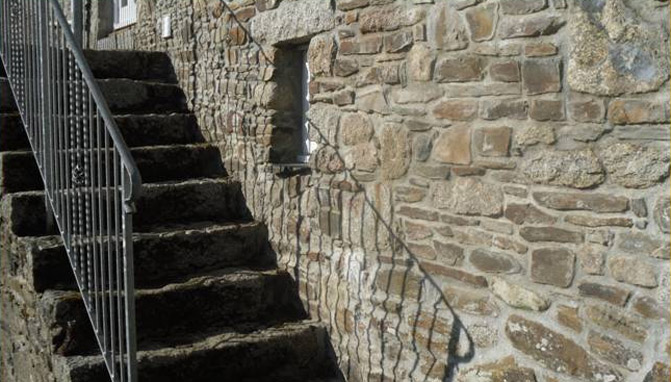 The steps complete with granite treads leading up to the front door had to be completely rebuilt.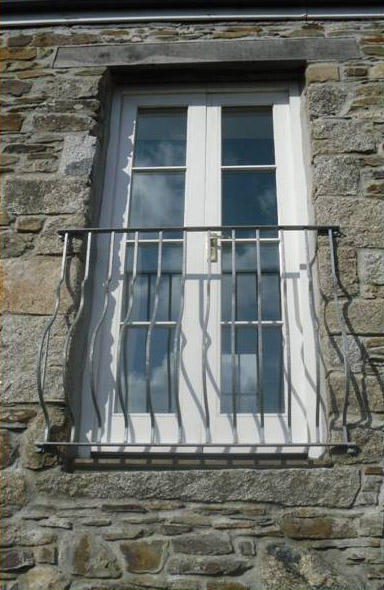 This opening was altered to create a 'Juliet Balcony'. A Juliet balcony or 'balconet / balconette' is an architectural term to describe a false balcony. These are window openings that reach down to the floor with railings of some type fixed to the outer elevation so that when the doors are open, it gives the appearance of a balcony. You can thank Romeo for that!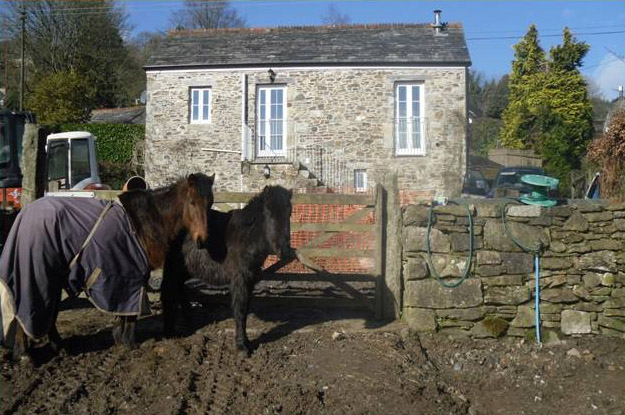 And these two chaps proved invaluable as they worked tirelessly night and day to haul all the stone up from the stockpile ….. And yes, we are only joking!