Sherford Down Farm ~ Sherford, South Devon.
Client : Private.

Sherford Down Farm is set in a small valley one mile north from the head of a tidal creek of the Kingsbridge estuary in South Devon.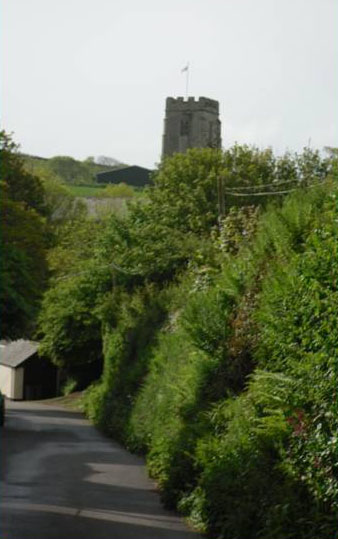 During heavy rainfall a wall retaining fields belonging to Sherford Down Farm had collapsed into the narrow road that passed through this quiet historical village and we were asked to rebuild it.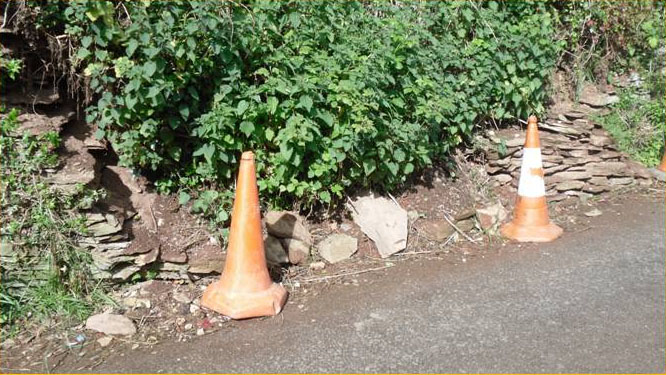 A J.C.B. was brought in and a thirty foot length of walling was taken out in preparation for the rebuilding of this section of a two hundred year old wall, and all the existing stone was set aside for us to re-use in its re-construction.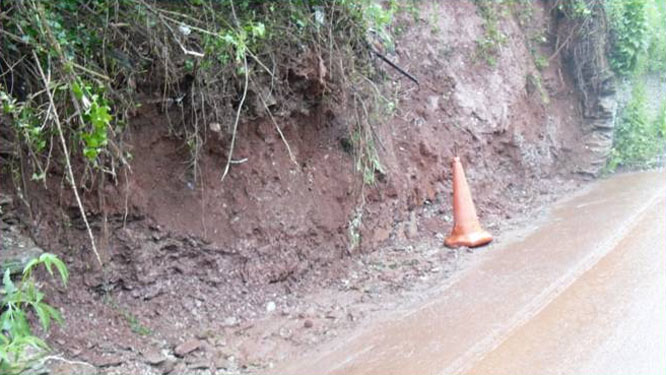 The existing stone was local slate. Once set out we constructed the wall incorporating drainage in the form of a 'French drain' which is a series of pipes set into the stonework to allow the build up of water pressure to escape from behind the wall. A French drain is so called not because it originated from France, but named after Henry Flagg French (1813 – 1885), an agriculturist, inventor, lawyer, judge, Post Master and Assistant Secretary to the U.S. Treasury, and first mentioned in his 1859 book 'Farm Drainage'.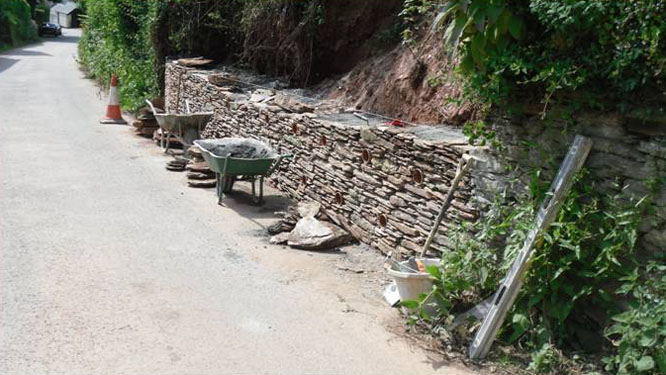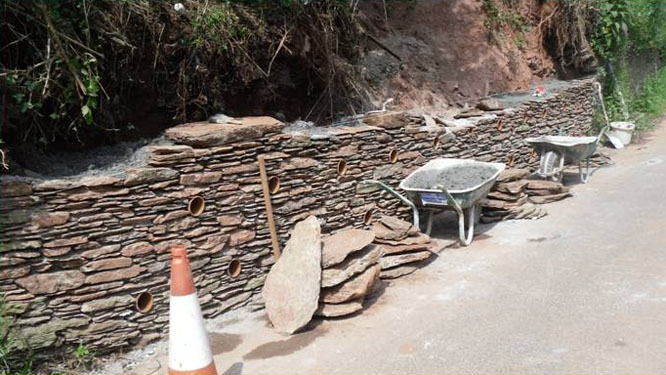 The method of construction we used for this is known as 'Dry-Stack' walling and this requires the use of mortar to build the wall to give it strength but it is kept well back from the face of the stonework to give the appearance of a drystone wall which is more sympathetic to the surrounding area and matches in well with the existing wall.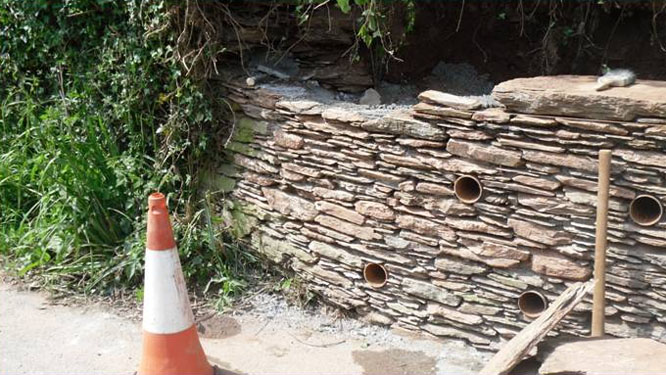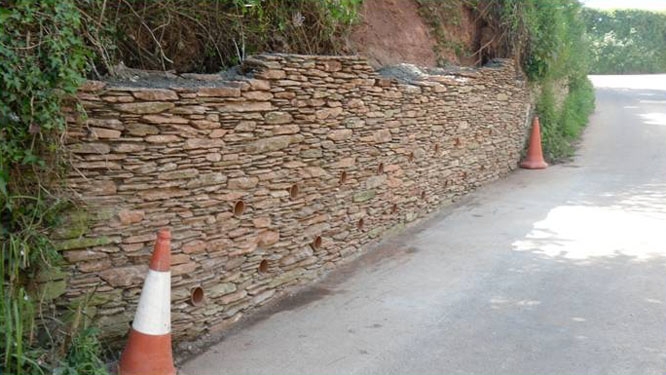 When the wall was prepared for re-building it was dug back into the bank to a depth of between three and four feet.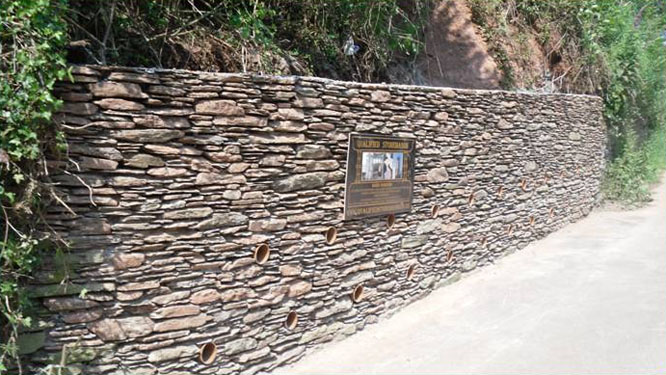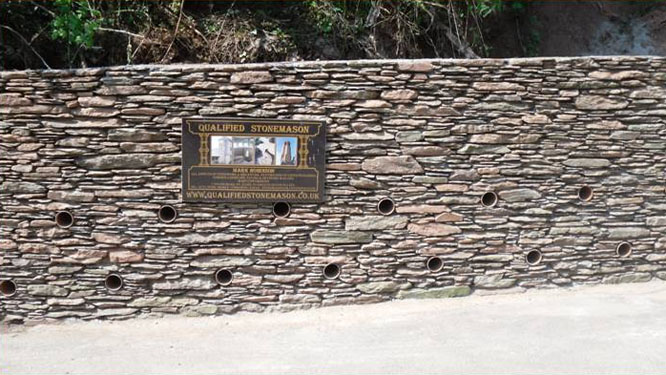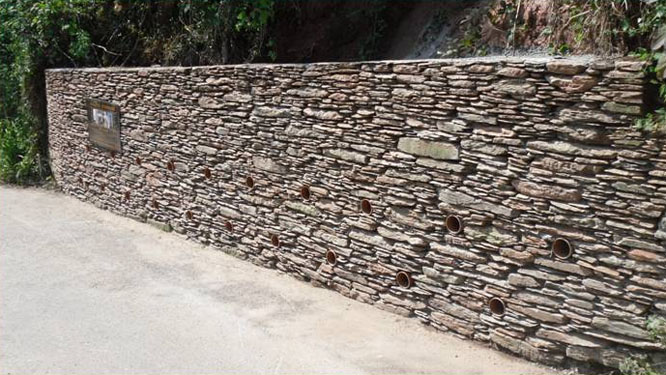 As the stonework was being constructed it was filled in behind with a lean mix concrete to ensure that this retaining wall wasn't going anywhere!