Pithill Farmhouse ~ Ivybridge, Devon.
Client : Private.

Pithill Farmhouse was originally the centre of the Pithill Farm Estate in Ivybridge, Devon. Built sometime in the mid 1800's the farmhouse and its out buildings were redeveloped in the 1990's into residential use. Pithill Farmhouse is now a peaceful country home with stunning views over the Dartmoor National Park.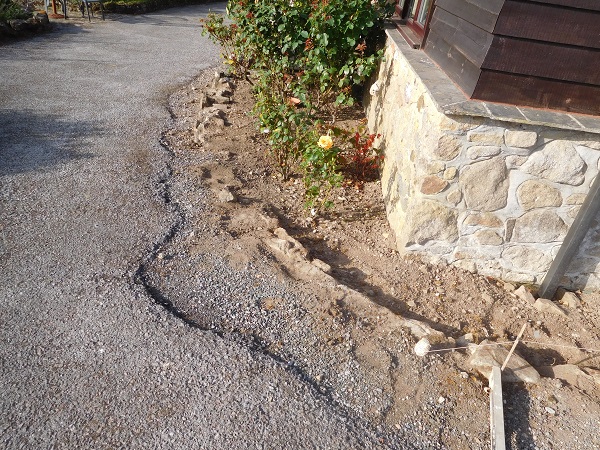 The tarmac driveway around the property was going to be renewed and the small dwarf walls that lined the edges were in a bad state of repair. The client wanted them rebuilt prior to the tarmac being laid down.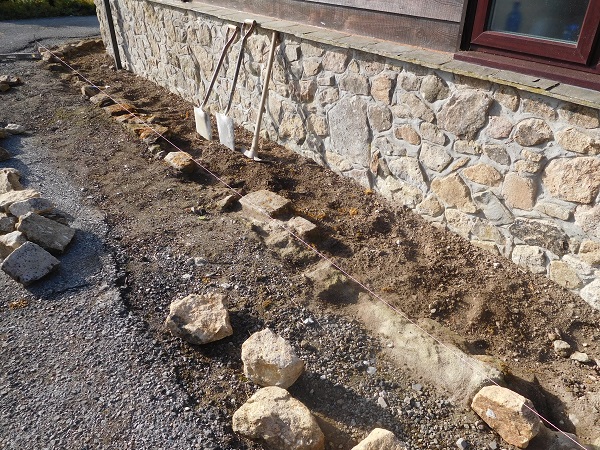 The walls in question were taken down and the original stone set aside for re-use.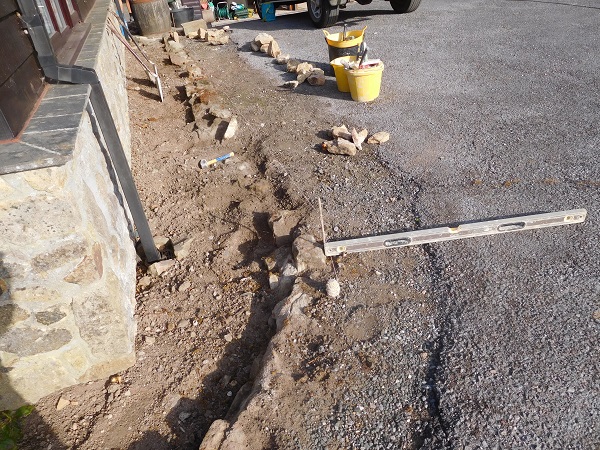 Once the preparation work had been completed, we set about building the new walls.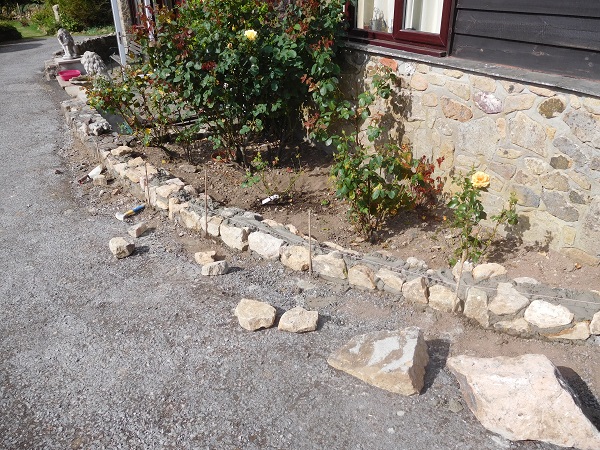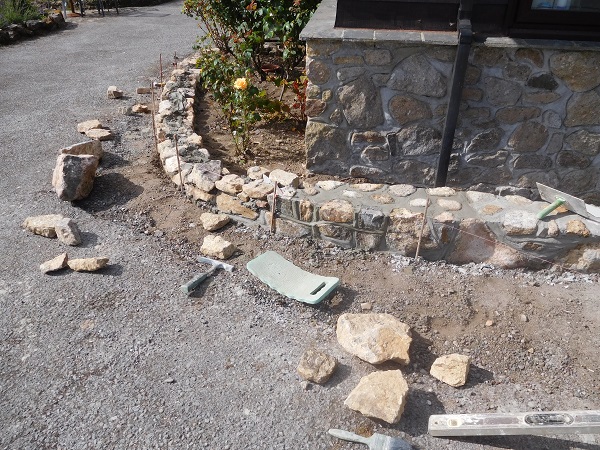 The stone consisted of local granite of irregular sizes. It was not quarried, but originally would have been found scattered over fields and in ditches around the farm.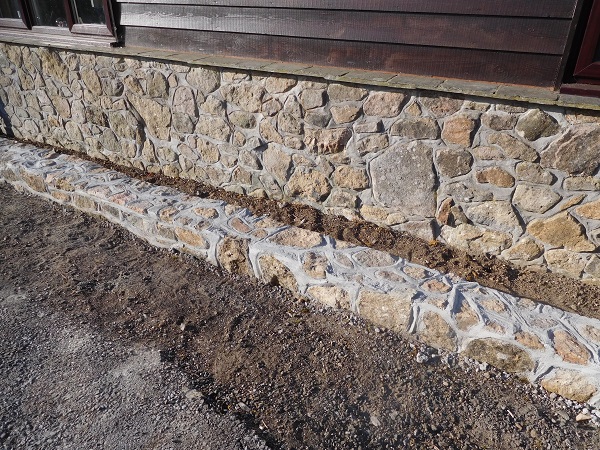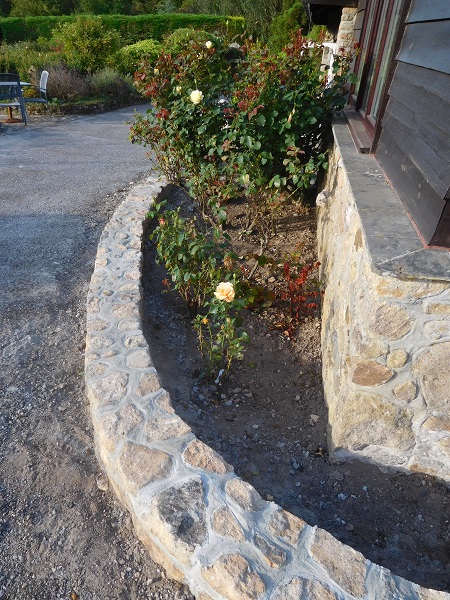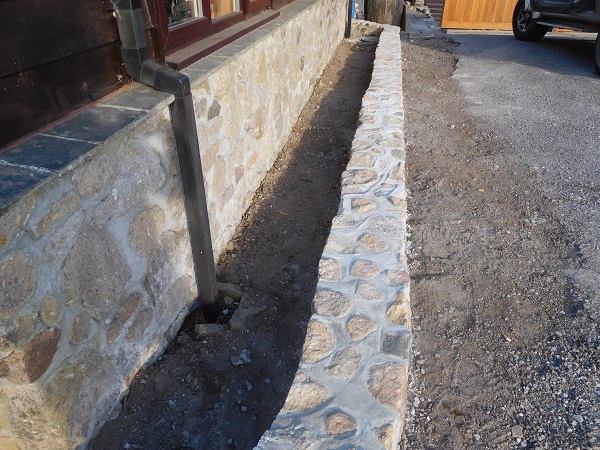 The space between the back of the new wall and the farmhouse would be eventually topped up with soil and planted.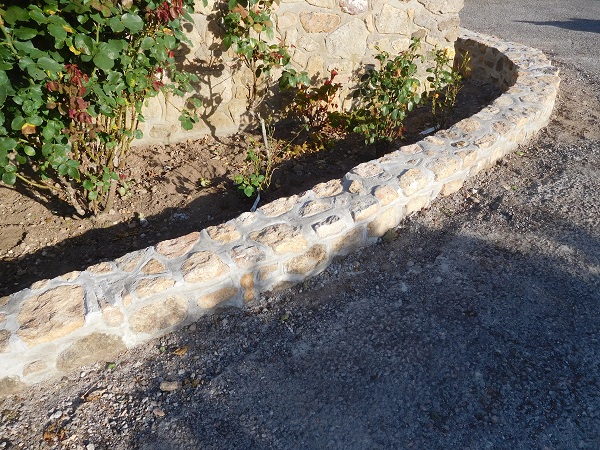 The stonework to the farmhouse was also constructed using granite, so to keep everything in style we built the new dwarf walls to match.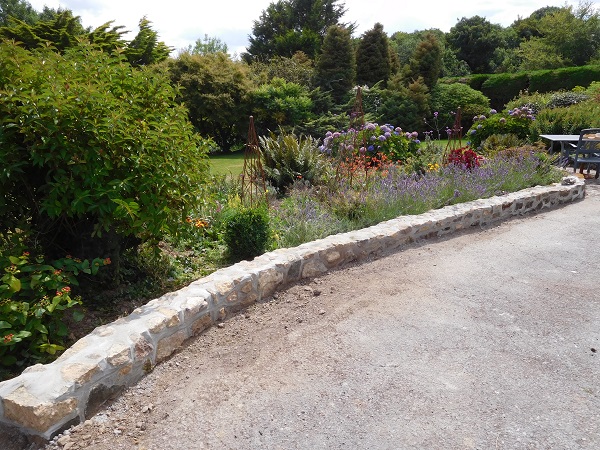 The walls on either side of the driveway were rebuilt.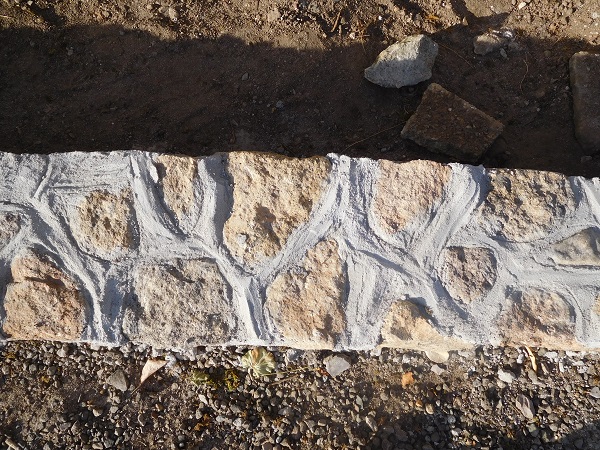 The tops of the walls were built flat and all jointing was slightly raised.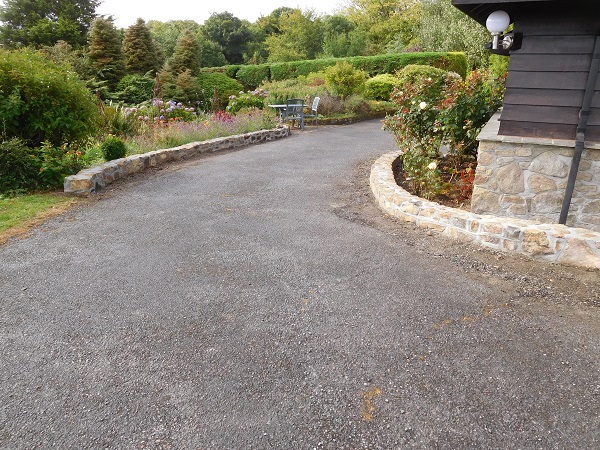 With all the walls repaired it was now ready for the tarmac.