Lyneham Estate ~ Yealmpton, Devon.
Client : Private.

Lyneham House is a Grade I listed country house on the outskirts of Yealmpton and was the Devon seat for Courtenay Croker, a Member of Parliament for Plympton Erle. The house was built for the Croker family around 1699.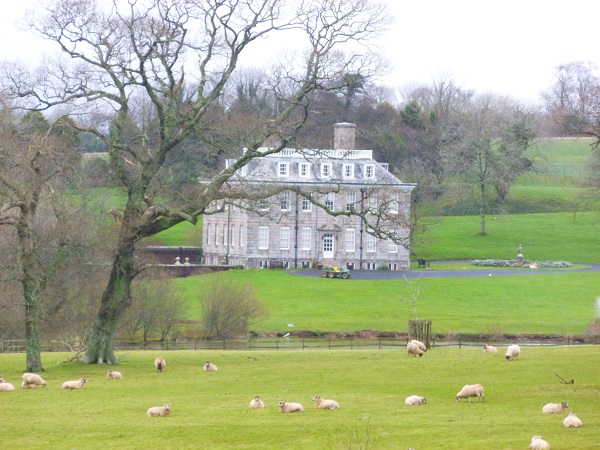 We have worked on the Estate previously rebuilding a large section of garden wall which had collapsed on the grounds. This time, however, a vehicle had knocked down a substantial granite pillar along with a section of walling to one of the entrances leading into the Estate.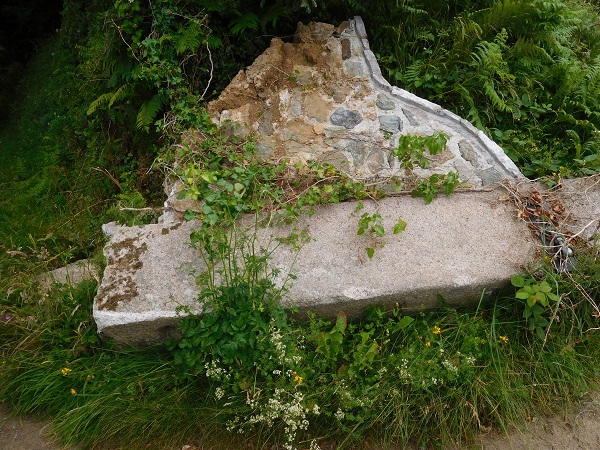 The walling, still attached to the granite pillar, consisted of local limestone.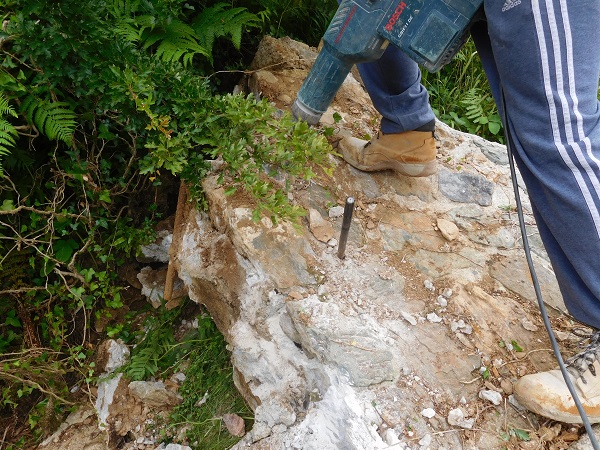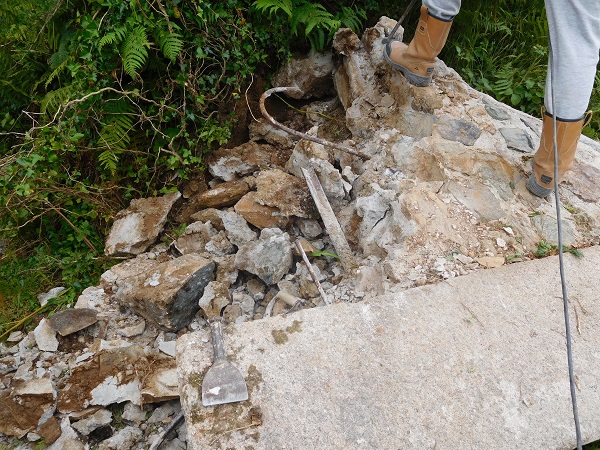 So our first task was to separate the walling from the pillar and set aside the original stone for re-use. Although the pillar was old, the walling was not. It had been built using cement mortar, and whoever had built it had used bits of steel bar and angle iron to tie it into the granite pillar, so had probably been built no more than twenty or thirty years ago.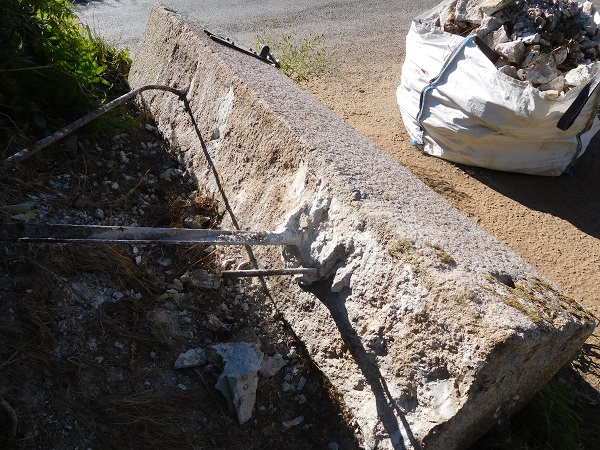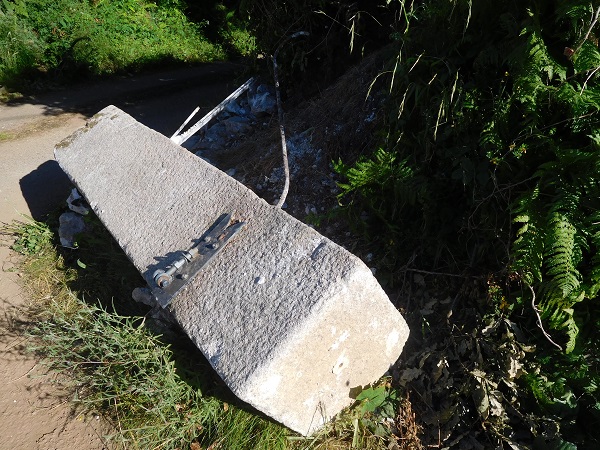 These steel bars were in pretty good condition and still fixed solid to the pillar, so it was decided to keep them as they were and we would build them into the new section of wall, just like before.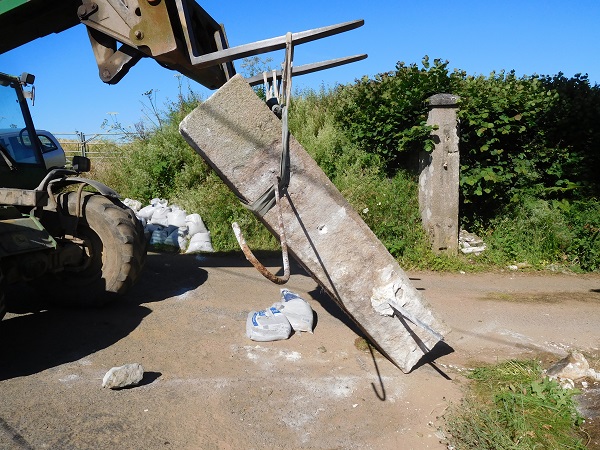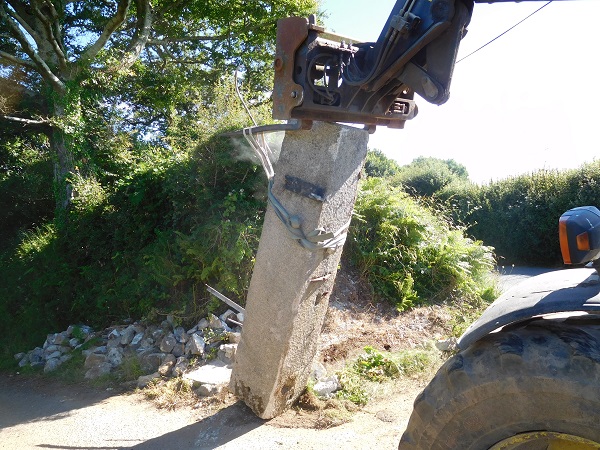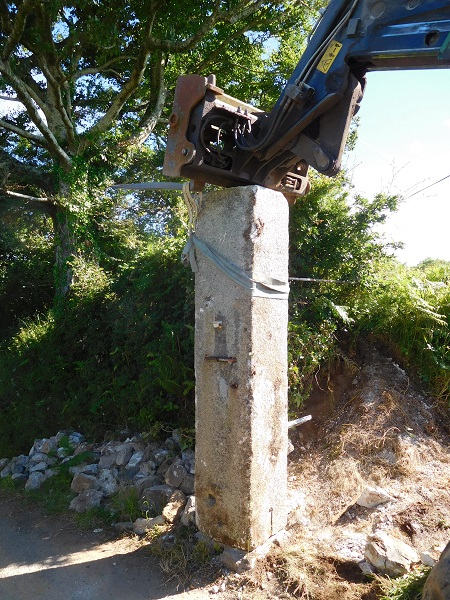 The granite pillar weighed more than a ton and was eight feet in height. The Estate has a 'Telehandler' and this helped us get the pillar upright and back into its position.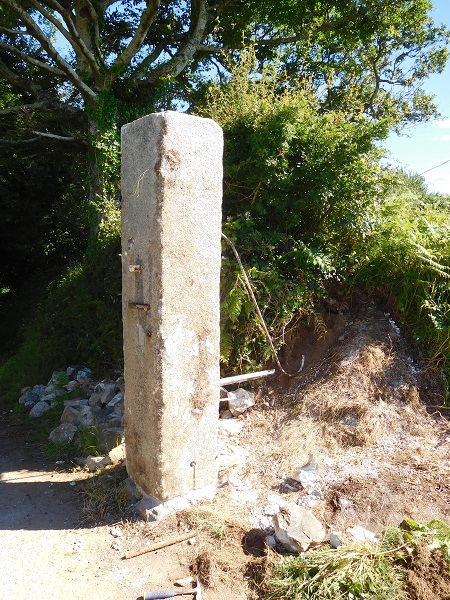 The mortar joint at the base was packed with slate until we got the pillar upright, allowed to set and pointed in with lime mortar. We were now ready to start re-building the stone wall.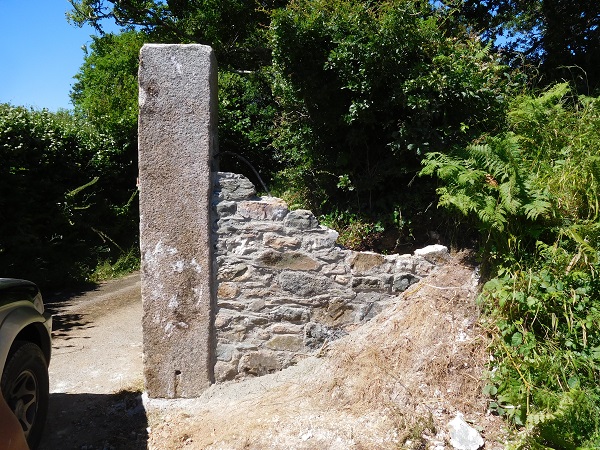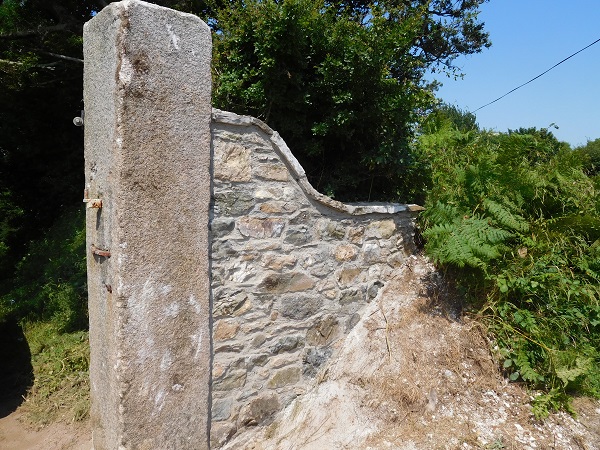 All the original stone was used and the coping put back as it was, only this time traditional lime mortar was used.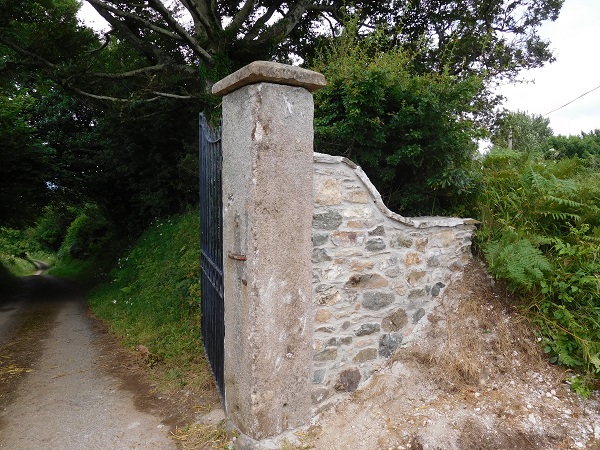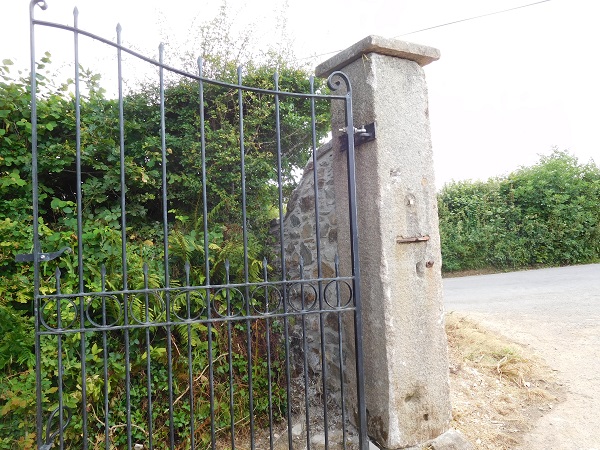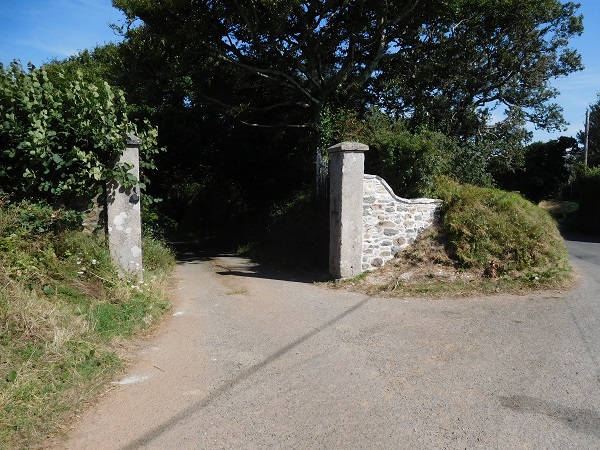 The original iron gate was hung back in place and the limestone pier cap bedded back on top of the pillar.