Honeysuckle Cottage ~ Yealmpton, Devon.
Client : Private.

Honeysuckle Cottage dates back to mid 1800's and is situated along a very narrow country lane just outside the village of Yealmpton in Devon.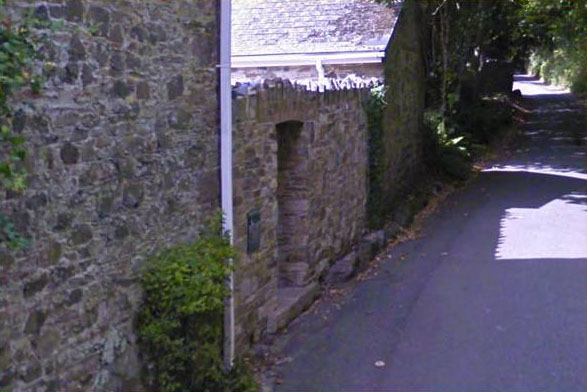 The existing entrance to this cottage was proving to be a danger and difficult to see oncoming traffic whilst leaving the property. The owners asked us to block up the old entrance with a stone wall, and create a new entrance further up the lane.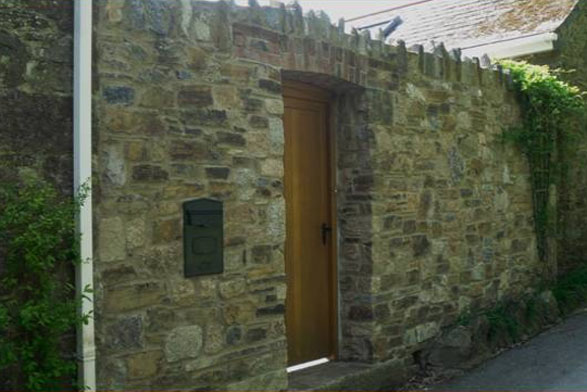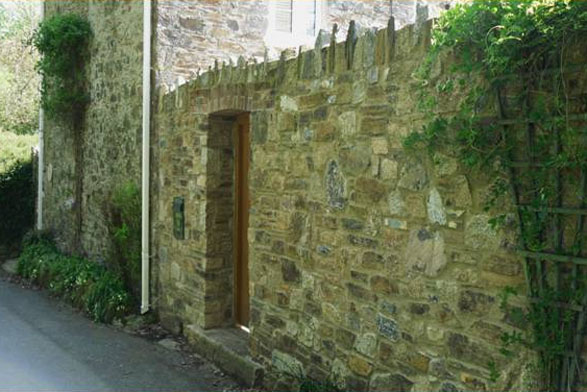 A foundation was cast and the new wall was constructed using a mixture of limestone, granite and slate to close off the old entrance. A doorway within the new wall was created for pedestrian access. A granite threshold was used at its base, old reclaimed bricks formed an archway above and a new oak door was fitted. A letterbox was incorporated within the new wall.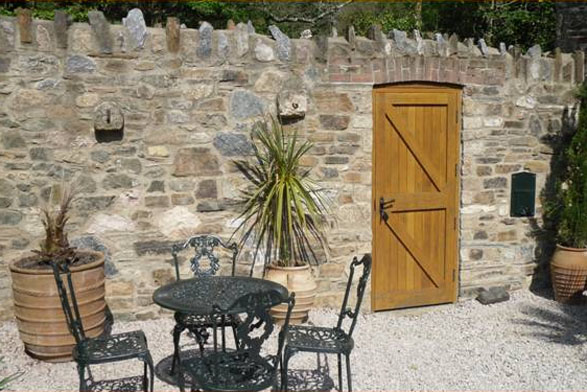 The area on the other side of the wall now created an enclosed courtyard for the cottage. The two stones you see protruding from the wall are old granite gate hangers with the pintles still set into them. They were set into the wall as a feature to hang flower baskets.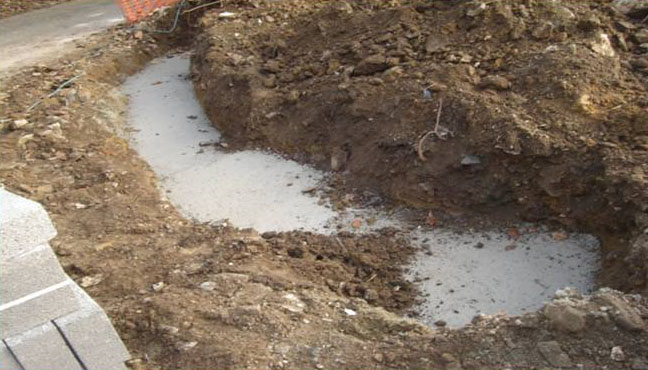 Further up the lane next to an old barn which was built at the latter end of the 16th century, an existing stone boundary wall was demolished. A J.C.B. was hired in, trenches were dug and new concrete foundations laid. The existing stone was set aside for re-use and was going to be used for the walls of the new sweeping entrance.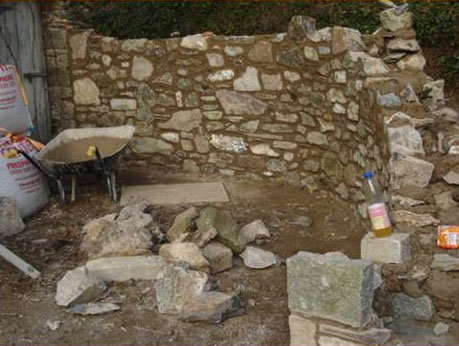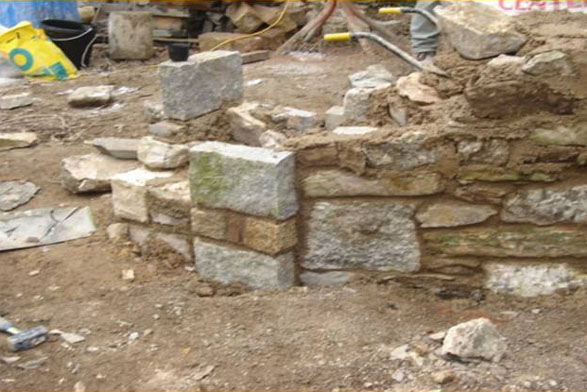 New stone was also brought in to mix in with the existing, again the new stone was a mixture of limestone, granite and slate. A traditional hydraulic lime mortar was used for the construction.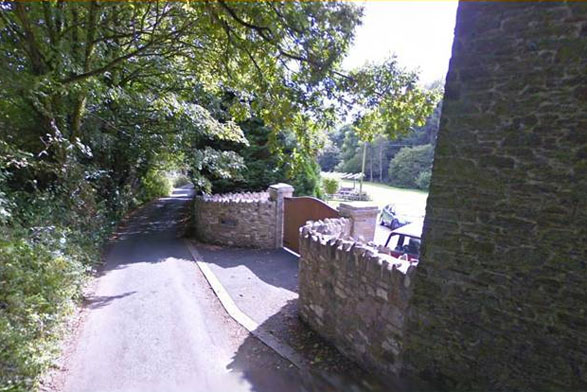 The new walls were curved and the entrance set back from the lane which makes it much safer to see oncoming traffic when exiting the property. Reclaimed granite kerbs were set into the ground along the edge of the lane to demarcate the boundary line of the old wall.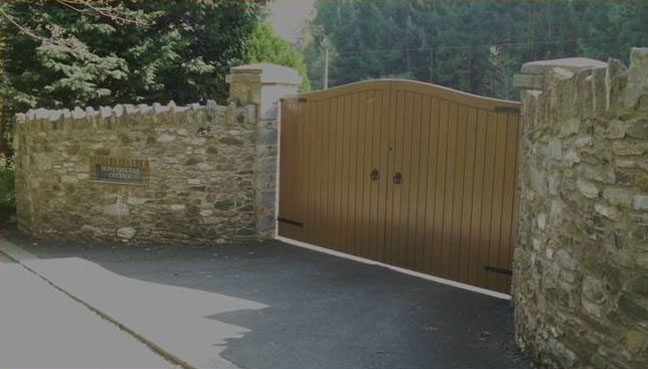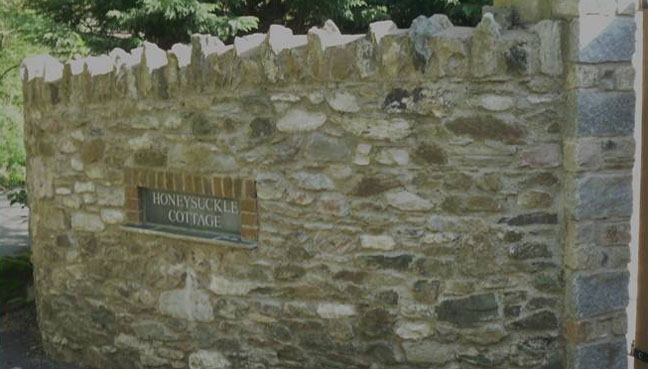 A slate plaque with the name 'Honeysuckle Cottage' was set into the new walls. The apron for the new entrance was prepared and tarmac was laid down.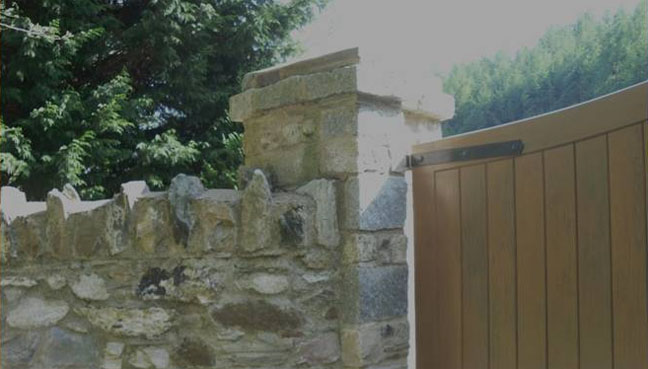 The stones which form the castellated style coping used for the tops of the walls are known as 'Cock & Hens'.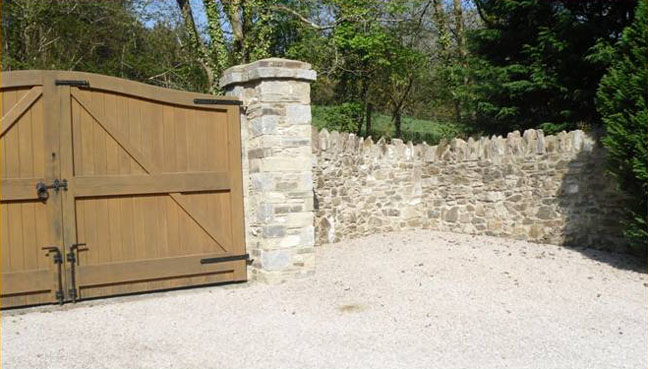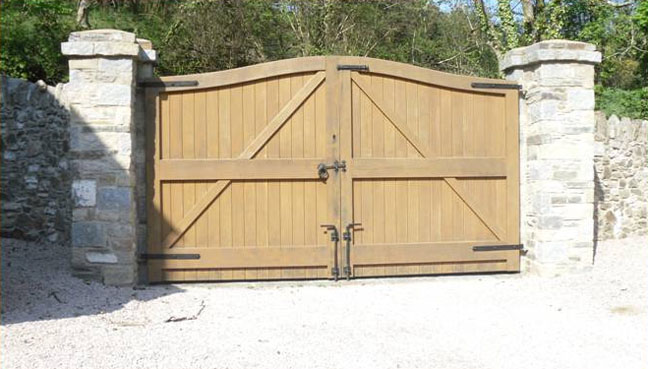 Once all the stonework was completed a set of new oak gates were manufactured and installed.