Eggbuckland Road ~ Plymouth, Devon.
Client : Private.

The name Bocheland is of Saxon origin and means 'Royal land held by charter'. The Domesday Book of 1086 recorded that this manor was held by King William of Normandy, which he granted to the Saxon Heche or Ecca, and so the land was known as Heche or Ecca's Bocheland. Over centuries this name became corrupted and by 1685 was Egg Buckland. By 1902 it was one word 'Eggbuckland'.
We were asked to carry out some repairs on a small retaining wall to a driveway at a property in the village.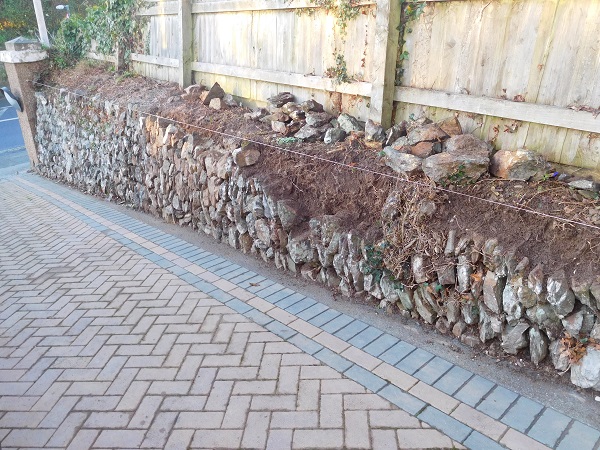 Some sections of the wall were bulging outwards and on the point of collapsing onto the driveway.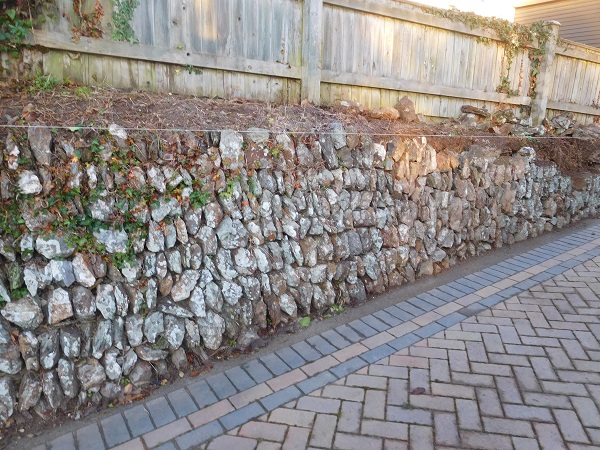 The wall was a typical 'Devon hedge' constructed in local limestone in the traditional way where the stone is laid vertically as opposed to on its natural bed and to some degree coursed.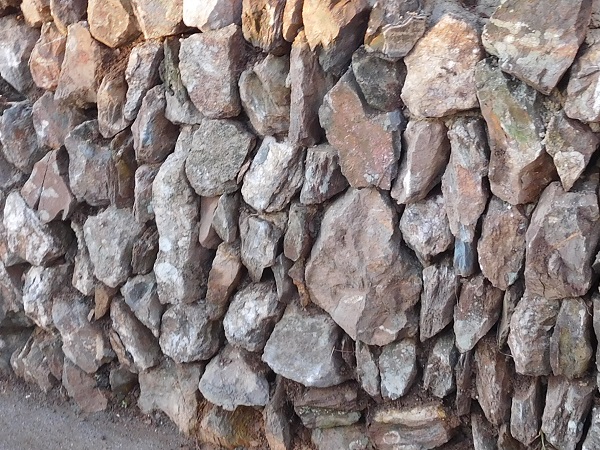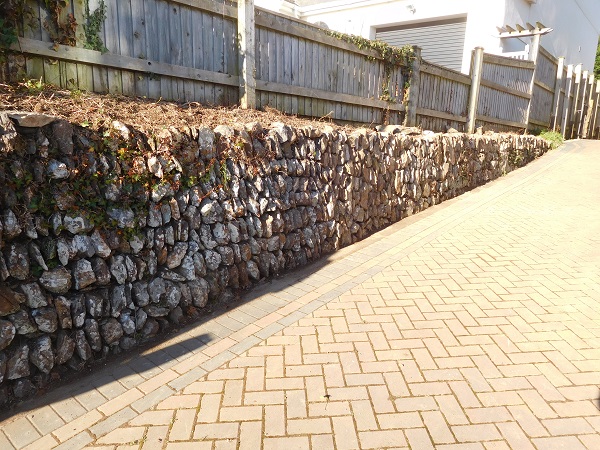 These areas were taken down, prepared and the original stone placed back in.