Napoleon Commemorative Stone ~ Plymouth Hoe.
Client : The Honorary Consul For France / Plymouth.

We carried out this project to commemorate the fact that Napoleon was imprisoned on the H.M.S Bellerophon in Plymouth Sound during the summer of 1815 whilst awaiting his fate before being exiled on the Island of St. Helena in the South Atlantic.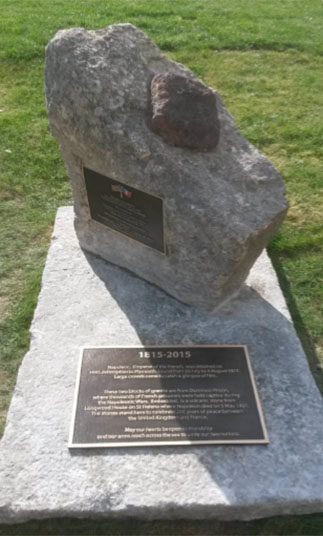 The work to make this stone was carried out in the grounds of Dartmoor prison before being sited at its present location on Plymouth Hoe.
Click here to find out more about this project.