Merlin's Nest ~ Heybrook Bay, Devon.
Client : Private.
These sawn edged granite blocks were 'Pitched' to form rusticated quoins on a project we designed and built on the South Devon coast.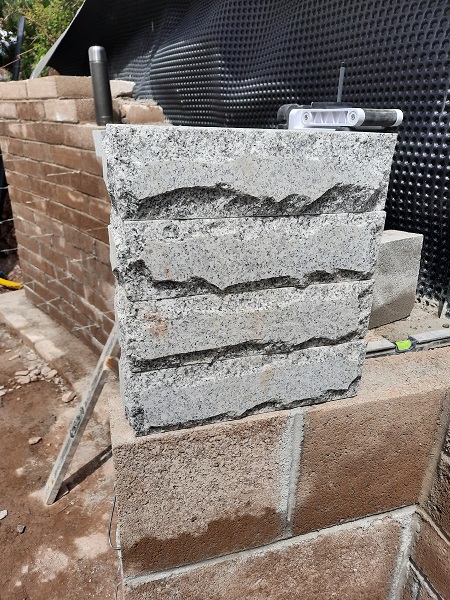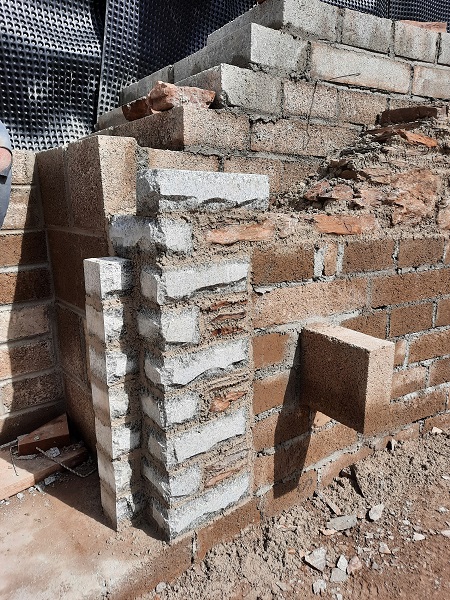 They were used not only for quoins but also for other detailed features such as arches and corbelled machicolations.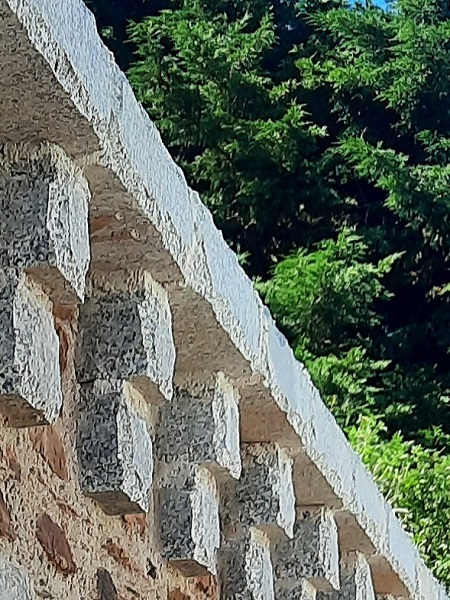 And you can see exactly what we did with these if you click here.