Fort Picklecombe / Window Surround ~ Rame Peninsular, South East Cornwall.
Client : Private.

This is a window opening we created to one of the towers belonging to the Officer's Mess at Fort Picklecombe.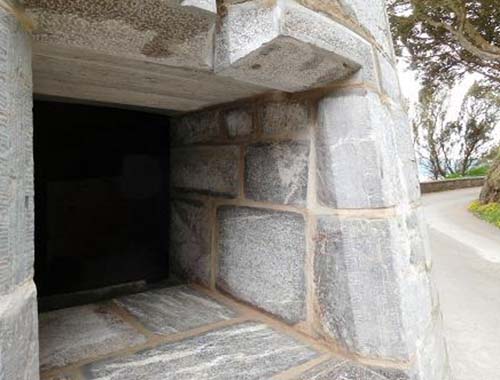 Originally there was a narrow 'arrow slit' type window here and it was altered to form a fire escape to meet current building regulations. The original stones which had formed the arrow slit window were incorporated into the new design and we had to cut, shape and dress new stone for the rest of it. Plymouth limestone was used and we had to shape the stone to match not only the radius, but also the battered angle of the tower walls and this was all done on site. To see how we created this new opening, click here.