Brook Manor / Date Stone 2009 ~ Buckfastleigh, Devon.
Client : Private.

This date stone is set into the walls of a three storey tower we constructed on a Jacobean manor house near Buckfastleigh in Devon.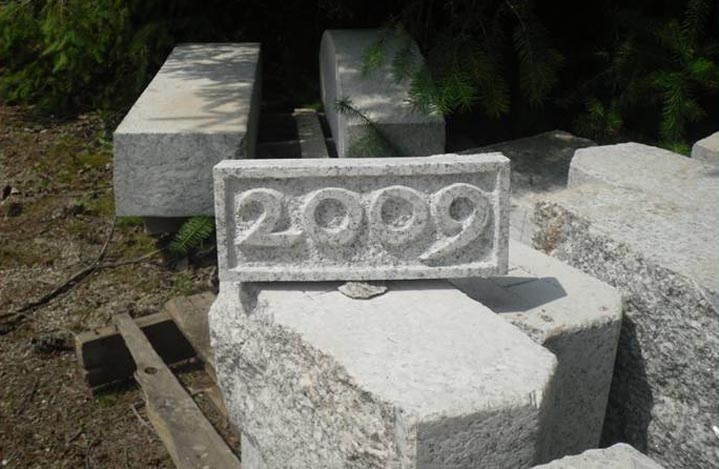 It's carved from Dartmoor granite and slightly curved to suit the radius of the tower walls. Tungsten tipped chisels were used to carve the date and the numbers used were researched to match a style which would of been in use during the 1600's. Date stones are typically embedded stones with the date of engraving and other information carved into it. They are not considered a very reliable source for dating buildings as instances of old houses being destroyed and rebuilt with the old date stones intact have been reported, or may, as in this case, be the date of a renovation or alteration. You can read all about this date stone if you click here.