The Bank ~ Plymouth, Devon.
Client : Halls, Oxford & West Breweries.

The Wilts & Dorset Banking Company Ltd was founded in 1835 and did not open a branch in Plymouth until 1885. In 1888 they bought Harvey's Hotel and changed it into new Bank Chambers. The Wilts & Dorset Banking Company Ltd was acquired by Lloyds Bank in 1914 and served as a bank for them until the 1950's.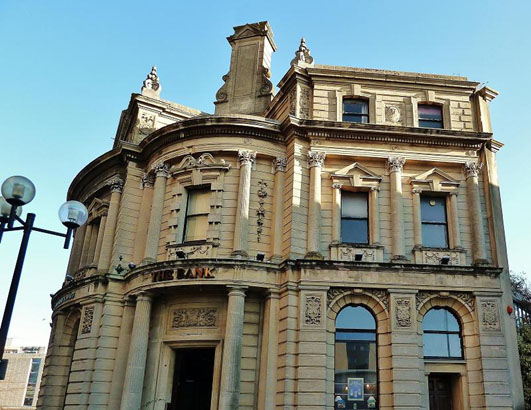 In 1888 the architect who had the task of designing the new Bank Chambers for The Wilts & Dorset bank was George Michael Silley of The Strand in London and on completion received many compliments. The Italianate style building was constructed on a base of granite with the frontage in richly ornamented Bath stone and Portland stone capitals to the fluted columns around the door entrance. The contractor was George Shellabear of Plymouth.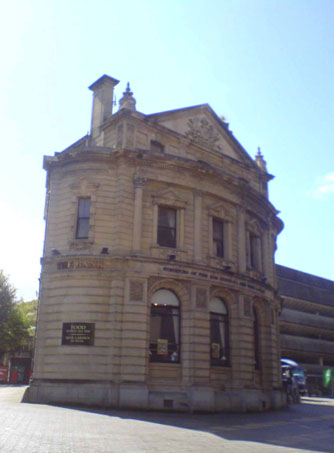 During the 1980's the Halls, Oxford & West Brewery acquired this Grade II listed building situated opposite Derry's clock, and converted into the pub that we see today.
We were contracted to carry out all the stone cleaning and repairs to the stonework.