Oreston Methodist Church ~ Plymouth.
Client : Oreston Methodist Church.

These gate pillars form the entrance to the Methodist church in the small village of Oreston in Plymouth. The church replaced a previous chapel that had stood on the site since 1818. Construction of the new church was completed in 1886 at an approximate cost of nineteen hundred pounds using limestone from the nearby quarry at Radford, and the style of architecture was termed 'adapted Gothic style'. Stonemasons from the congregation carried out the work. Notable among them was one of the chapel stewards, Mr Charles Pillidge.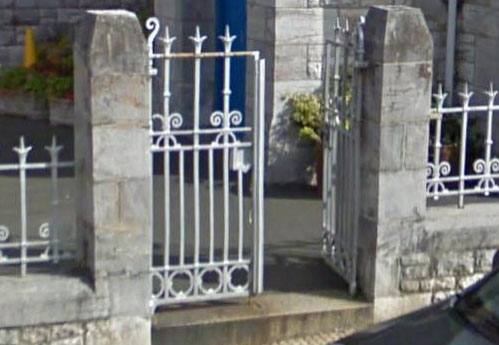 Over time the fixings that hung the cast iron gates and railings on both sides had rusted and expanded which caused the dressed ashlar limestone blocks forming the piers to split apart to the point that they, along with the heavy cast iron gates, were about to topple over.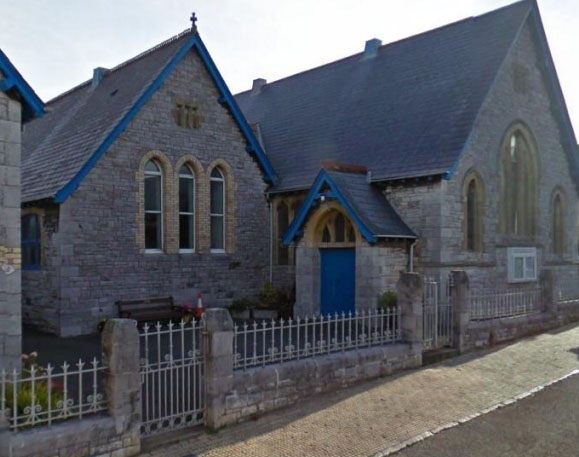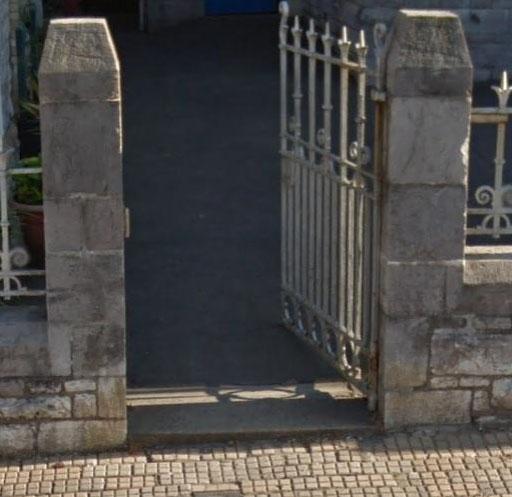 We carefully took down the piers, pinned and glued split stones, treated the rust to existing railings and re-bedded the stone with the addition of fixing stainless steel dowels to prevent future movement. Over the years we have carried out several repairs to the walls that surround this church.