Gaumont Palace Theatre ~ Taunton, Somerset.
Client : Mecca Bingo.

A Grade II listed art deco style theatre on Corporation street in Taunton.
It was designed by the architect W.T. Benslyn and opened on the 11th of July, 1932. During the 1960's many famous acts appeared on its stage, with such artists like the Beatles and the Rolling Stones just to name a few. Like many old theatres in Britain today, it is now used as a bingo hall.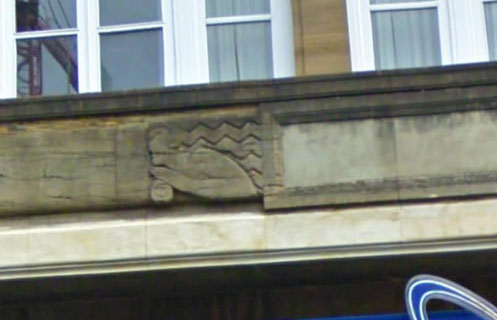 Steel work in the balcony above the main entrance had rusted and then expanded causing excessive spalling to the Hamstone along the bottom of the balcony. Hamstone is a soft honey coloured limestone from Ham Hill in Somerset. During the 19th century there were twenty or more quarries operating on Ham Hill and that number rose significantly during the Victorian era. Today there are only two quarries extracting Hamstone, North quarry and the Norton or South quarry. Both are owned by the Duchy of Cornwall.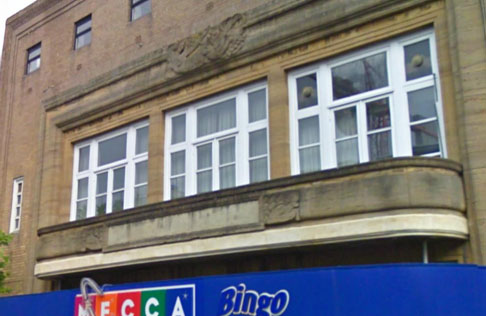 The defective stone was cut out and the steelwork prepared and treated. Additional stainless anchor bars were added and the balcony was repaired using a lime based Hamstone repair mortar.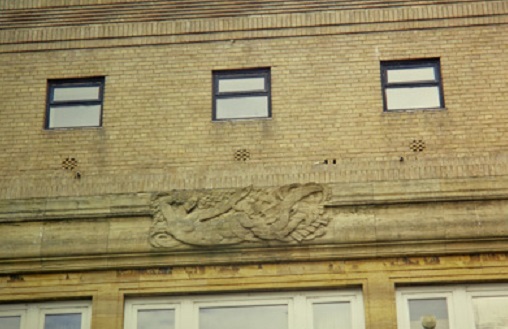 The sculptured panel above the centre window is titled:
'Love and Life Entangled in Film'
by Newbury Abbot Trent who was used by Gaumont Theatres to embellish many of their theatres with reliefs. Many of his most notable works are war memorials in England, Scotland and Wales.