Revelstoke ~ Stoke Beach, Devon.
Client : Private.

Situated in the civil parish of Newton and Noss, Revelstoke is a restored farmhouse high up on the hills overlooking the scenic South Devon coastline. After a major refurbishment to the property we were asked to carry out several small landscaping projects around the grounds to tidy things up.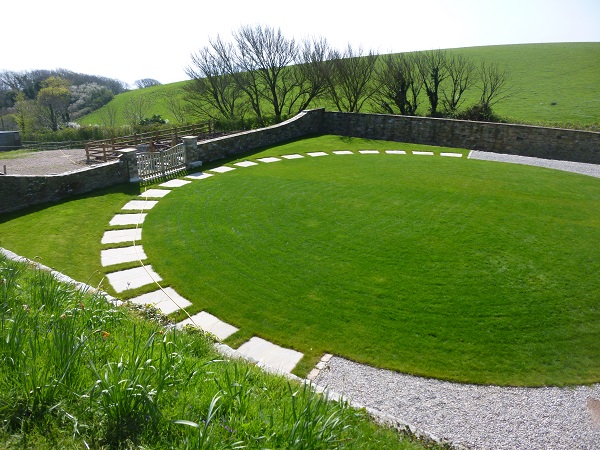 Our first project was to set out segmental paving in a radius around the garden to form a circle. The paving formed half the circle whilst a gravel path formed the other. The ground levels for the lawn were graded, prepared and then seeded for grass.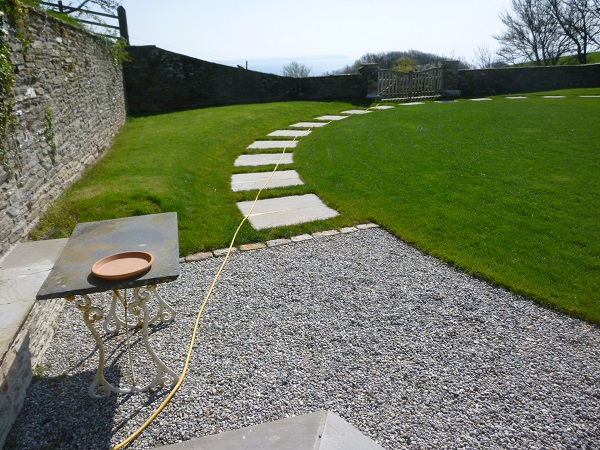 Indian sandstone was used for the paving.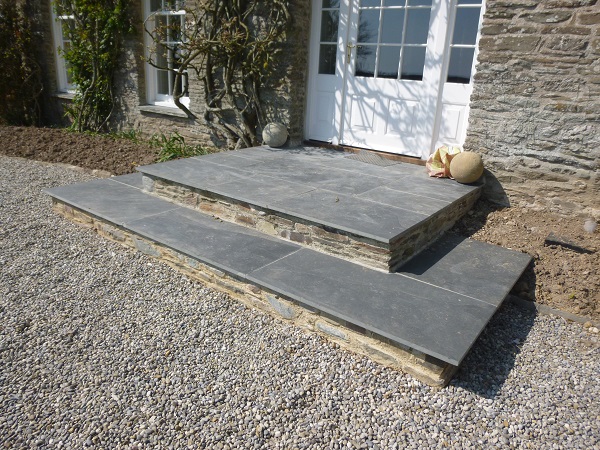 A new set of steps were built leading from the gravel path up to the farmhouse. These were built using natural stone and slate with a traditional lime mortar.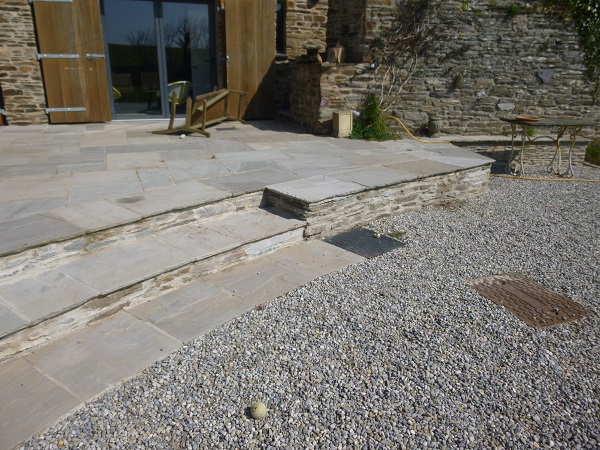 A stone retaining wall was also built incorporating steps off the path up to a terraced patio area which was paved in Indian sandstone, the same stone used for the segmental paving around the central  lawn.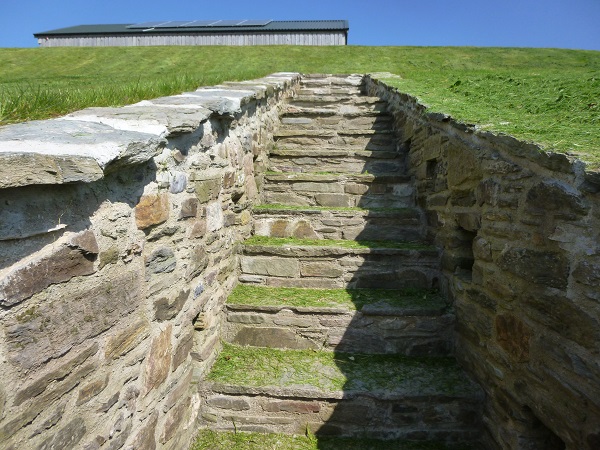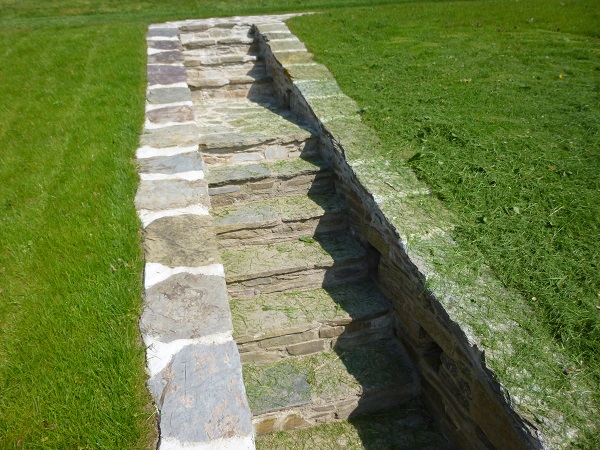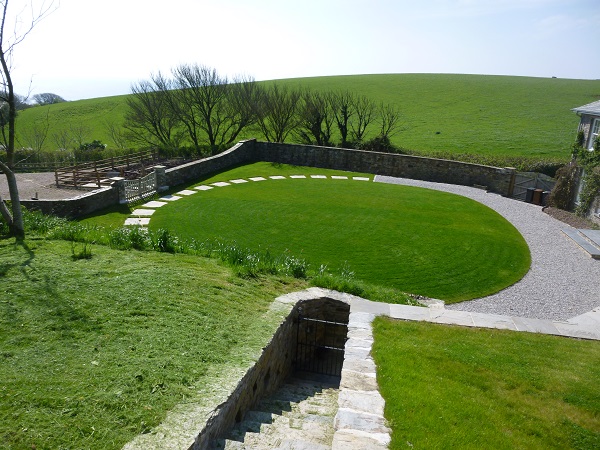 Another job was to construct a flight of steps leading from the garden, up through the bank and onto the higher ground levels. Natural local slate and stone was used for this purpose. The slate was used to cap the top of the retaining walls and the grass brought into it.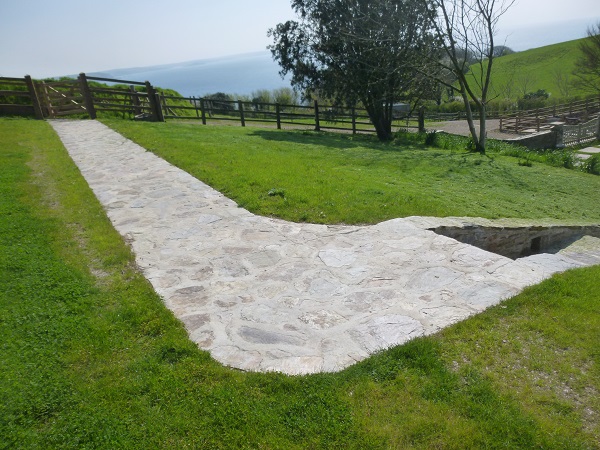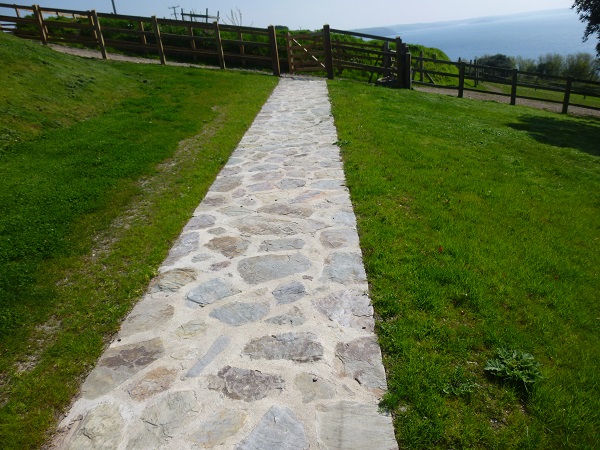 From the top of the steps a crazy paved slate path was laid down which takes you to the back gate.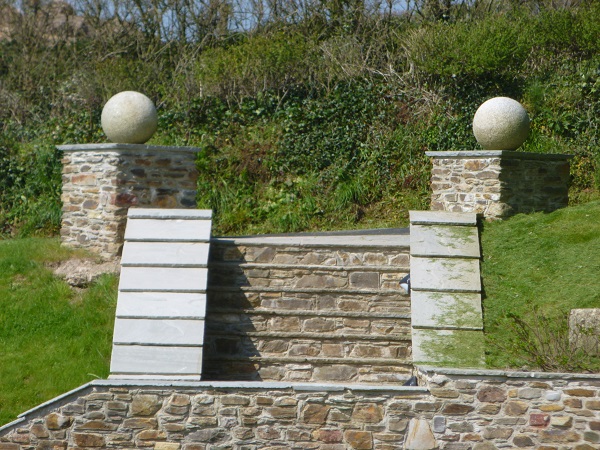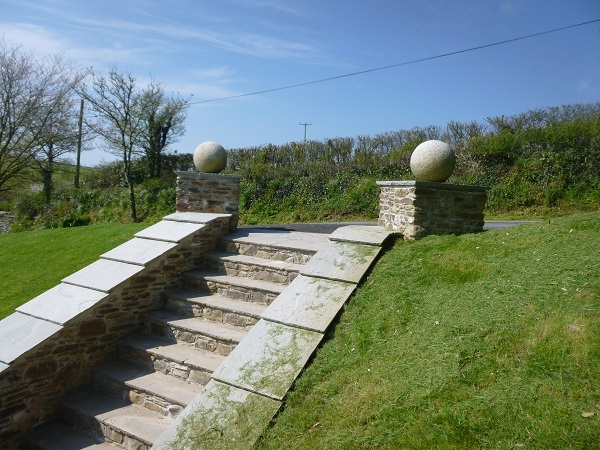 Finally we fixed a couple of granite balls on top of some pillars at the front of the property. These granite balls are eighteen inches in diameter and dressed from Dartmoor granite. They were sourced from a local reclamation yard.