Osprey Gardens ~ Elburton, Plymouth, Devon.
Client : Private.

We constructed this patio at a property in Osprey Gardens, Elburton, Plymouth. The client asked for a patio to be set into the corner of the garden with a path leading from the existing conservatory and kitchen to the new patio.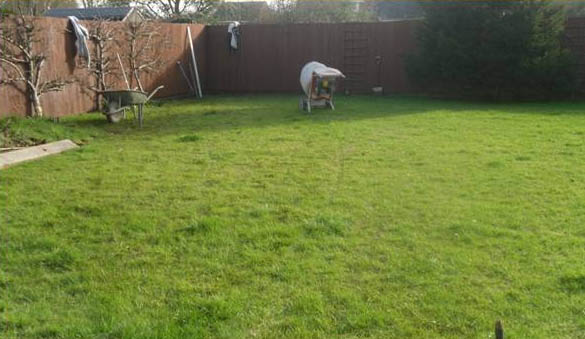 First of all we set out the patio area by laying in a new foundation for a brick wall which would be the edge of the new patio area in the corner of the garden. The patio area would be slightly raised from the path and grassed area itself.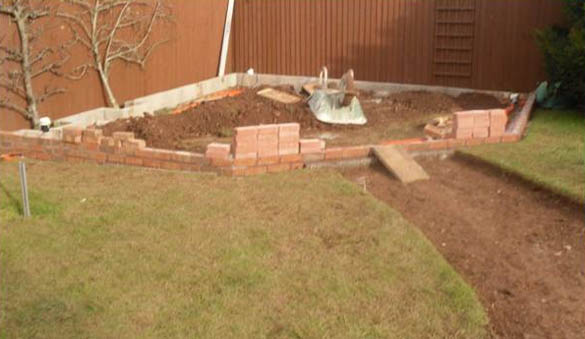 Once the brick walls were constructed the area was backfilled and consolidated with hardcore in preparation for the Indian sandstone paving. Electric armoured cabling was also buried to feed lighting that was going to be set into the paving.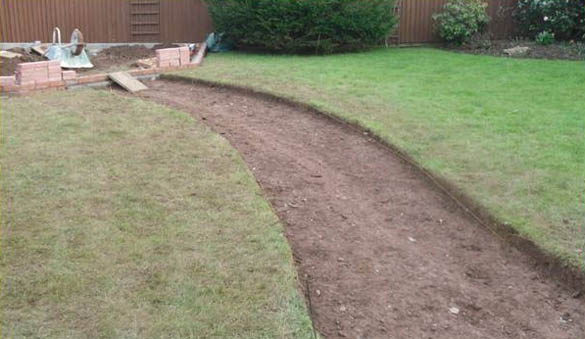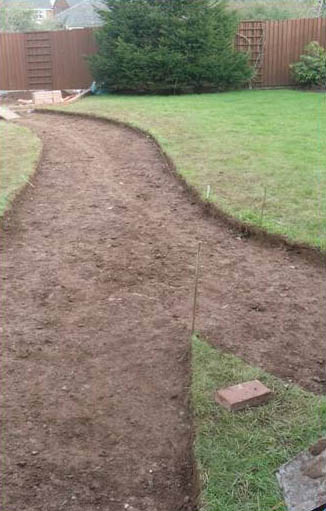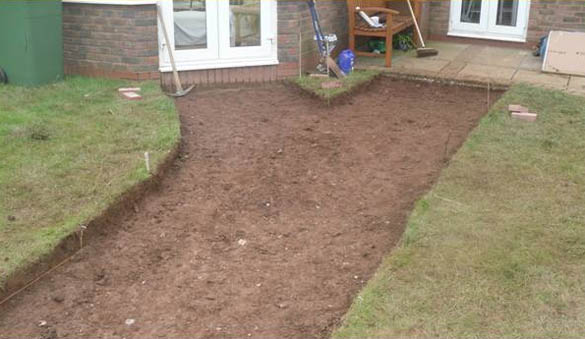 The curved path was set out and the grass turf removed. Once this was done hardcore was laid down and then compacted and brick paving that matched existing paved edges around the house were set in to form the edge of the new path.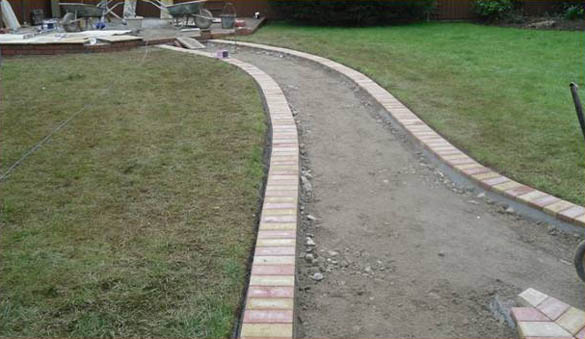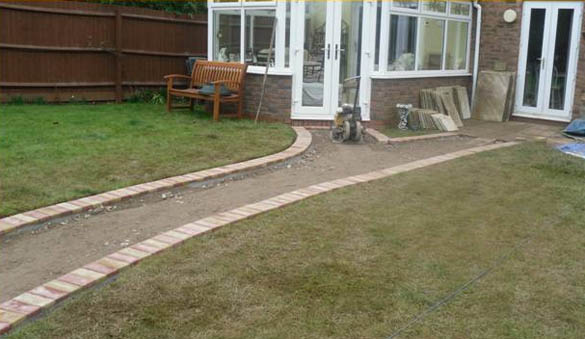 Indian sandstone was then laid to the patio and path. Paving for the path had to be cut to suit the curve and all of it laid in a random pattern.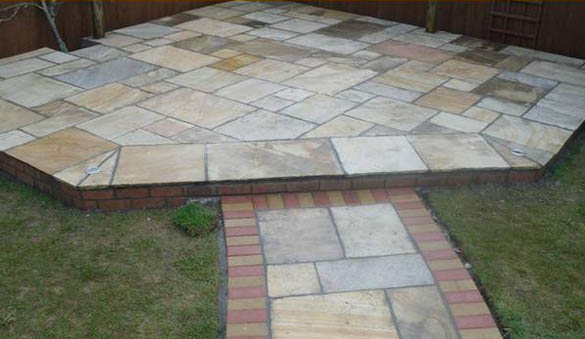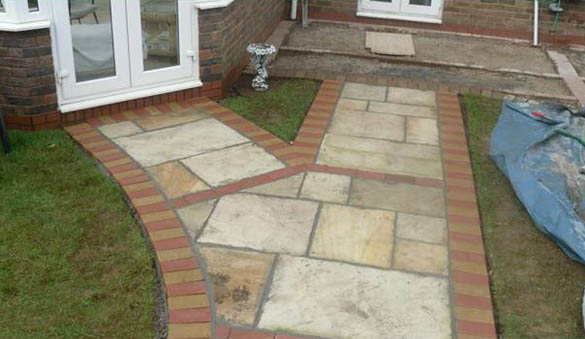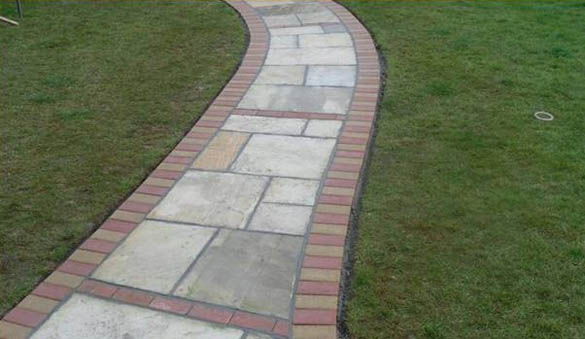 Existing paving outside the kitchen was taken up but the original brick paving that formed the edging was left.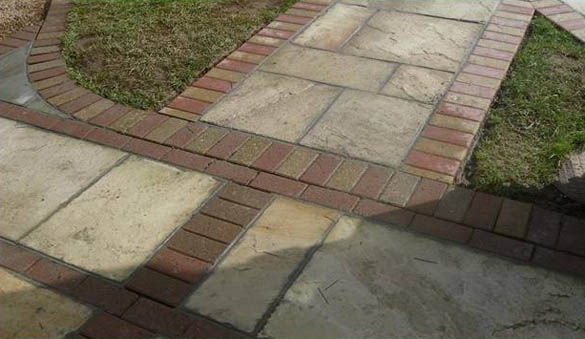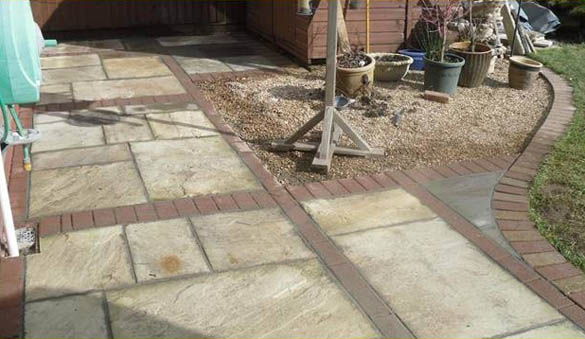 We then re-paved this area using the Indian sandstone.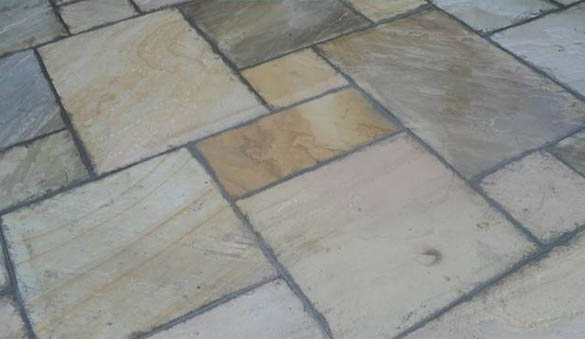 The Indian sandstone used for this project is called 'sand-multi'.