Mullions ~ West Pitten, Yealmpton, Devon.
Client : Private.

Mullions is situated in Yealmpton, Devon within the West side of the adjacent Medieval farming settlements of West and East Pitten, with West Pitten being the more older and higher-status of the two farms. The name 'Pitten' is regarded as meaning 'The Hollows'.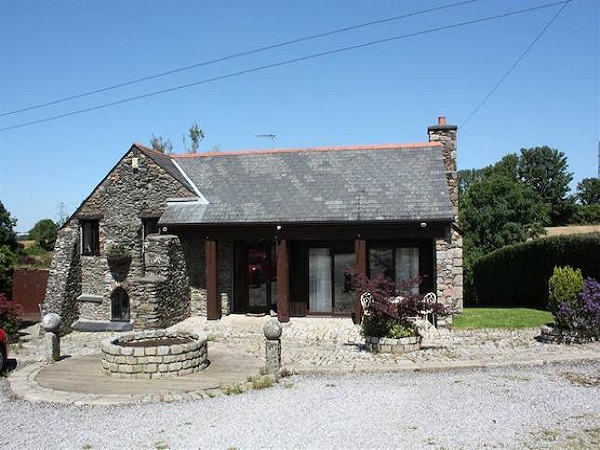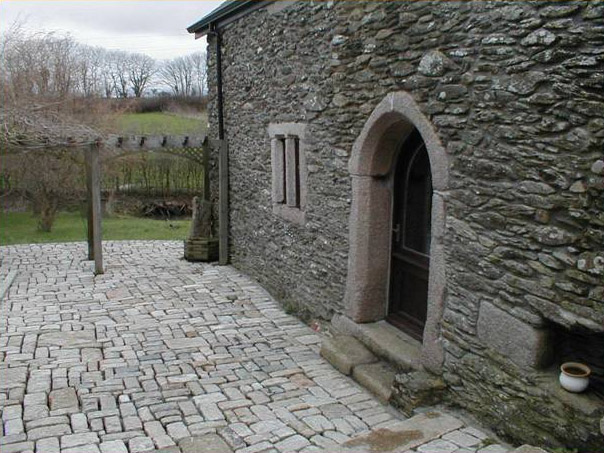 The earliest reference located to a settlement at Pitten is in the Lay Subsidy of 1332, in which 'Thomas atte Pitte' was taxed at 13 pence, and at that time was one of the highest figures in the parish. The earliest reference using the name 'West Pitten' is from an Inquisition Post Mortem dated 1499 held in Exeter following the death of 'John Pyttes' who had died the previous year. At that time West Pitten was part of the Medieval holdings belonging to the Priory of Plympton.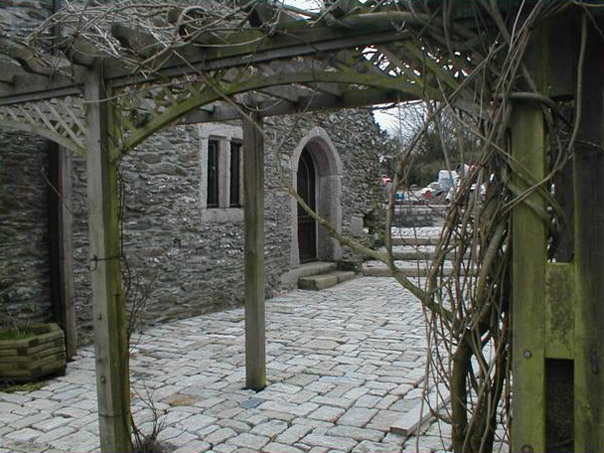 Mullions itself dates back to the very early 1600's.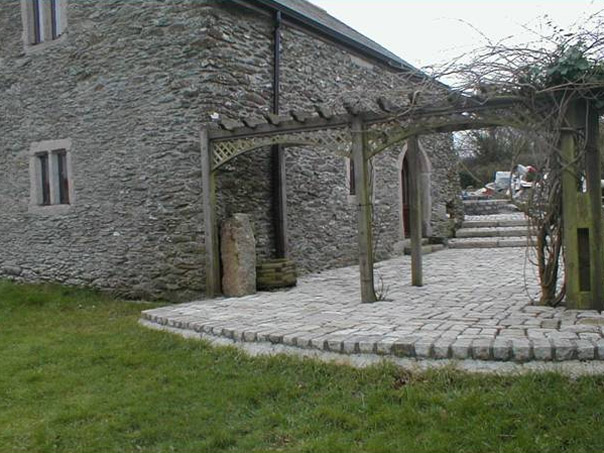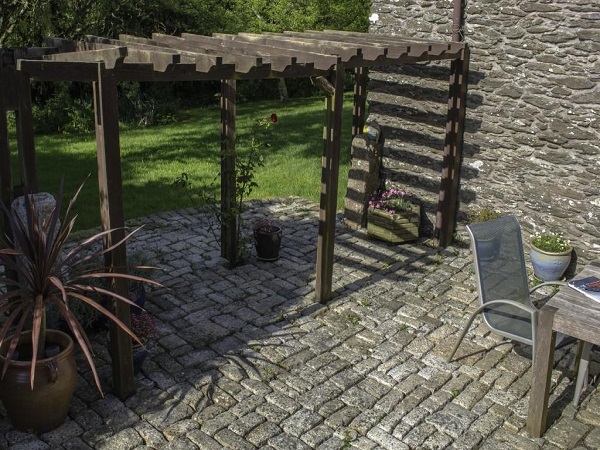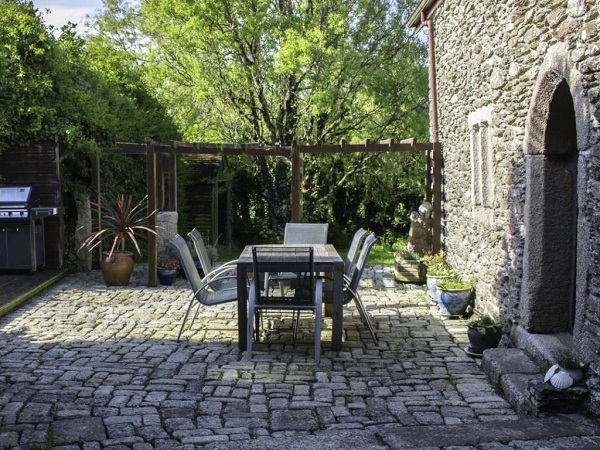 The client asked us to carry out extensive paving works which would be in character with the property.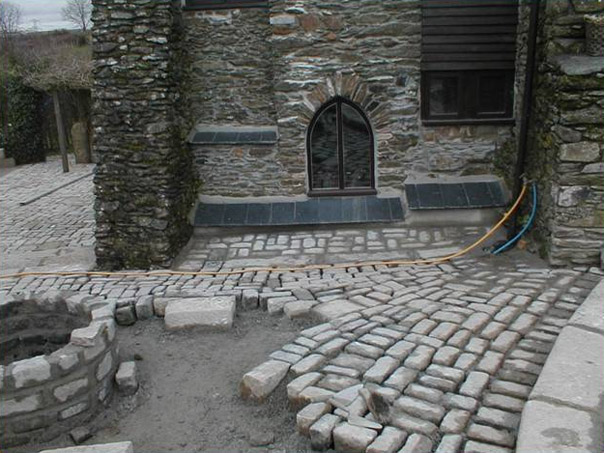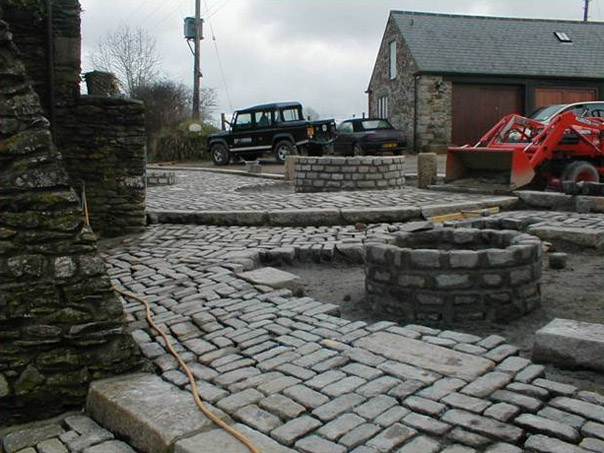 Granite was the preferred choice and hundreds of reclaimed granite setts were laid down around two elevations of this character property.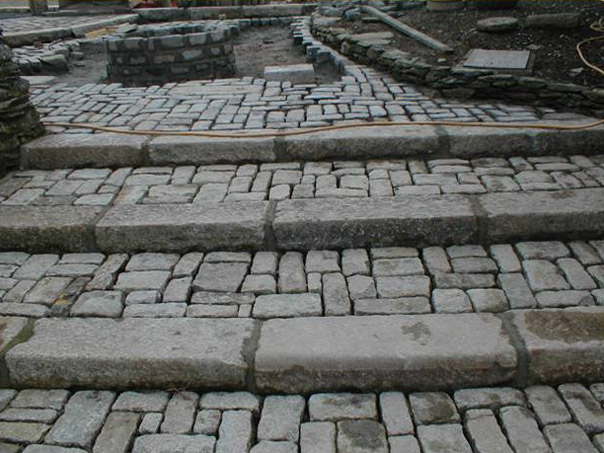 Other works involved the installation of a new drainage system to take surface rainwater away from the property along with the construction of steps for which reclaimed granite kerb stones were used as the paving was carried out over several levels.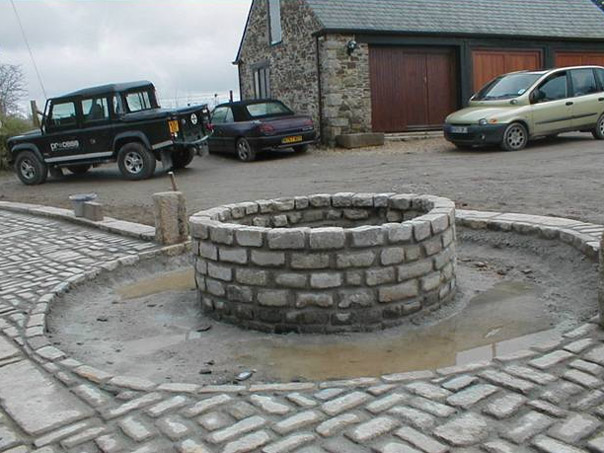 A few raised planters were also constructed using the reclaimed granite setts.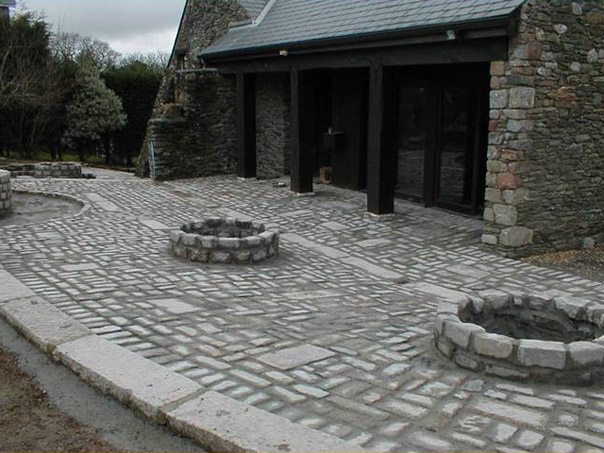 The granite setts were laid down in a completely random pattern.