Cranmere House ~ Plymouth, Devon.
Client : Westcountry Paper.

Not a house, but a new factory unit where we constructed all the stonework cladding for Westcountry Paper.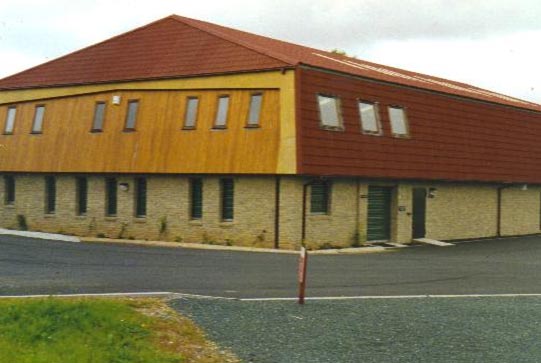 It is situated on the edge of Dartmoor National Park overlooking the Shaugh Prior Valley.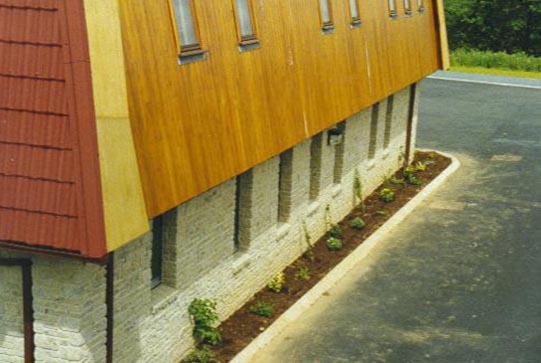 This factory unit was unusual for the fact that it was designed to look like a barn, and the style of roof is known as a 'Mansard roof'. The roof design was first popularised by François Mansart (1598–1666), an accomplished architect of the French Baroque period. It became especially fashionable during the Second French Empire (1852–1870) of Napoléon III.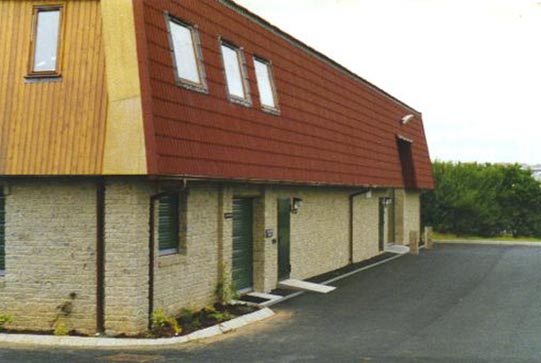 Although François Mansart was not the inventor of this style of roof, his extensive and prominent use of it in his designs gave rise to the term 'Mansard roof', an adulteration of his name.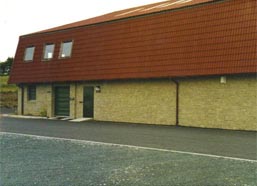 The cladding for the roof replicated the look of red terracotta pantiles and Cedar wood panelling was used on the gable ends.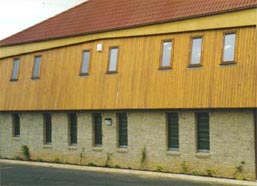 It was built using a reconstituted modular walling stone called 'Countrystone' which is manufactured by 'Bradstone' it comes in five different sizes to create a random effect and replicate the look of weathered York stone.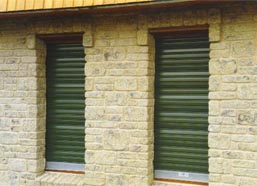 The stonework over the openings were projected out a little to form a detail which is known as a 'Hood Mould' or 'Label' and its purpose is to throw off rainwater.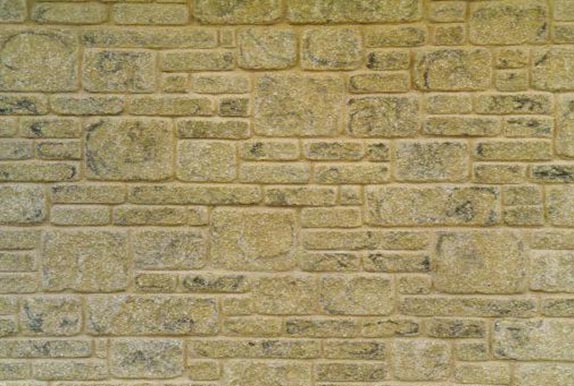 A ready mix mortar was used to compliment the colour of the weathered York.