Mill Cottage ~ Ermington, Devon.
Client : Private.

 A mill was first listed on this site in 1244 and was owned by the Abbot of Ford. It was rented by Hugh Peverell Lord of the Manor and Hundred of Ermington. Later the site was used as a serge mill and a conveyance of 1725 mentions two tucking mills at Ermington. In 1826 it was a spinning factory. In 1831 Ermington Mills was described as having water grist mills with two dwellings, three water wheels, four pairs of stones and two bunts. The mill was supplied with water from the River Erme which was navigable to within a mile of the mill. It was reported in 1886 that work on the Ermington Mills was nearly complete and the mill, which had been erected on 'Child's complete automatic system', was expected to start at once. In the early 20th century the building was used as a slaughter house. The large Victorian mill now forms part of the Park River business complex and the old leat serves the adjacent trout farm. The mill is in four bays of three storeys with attics and once housed a waterwheel manufactured by Polybank of South Devon Ironworks. The wheel has since been removed to Gloucestershire.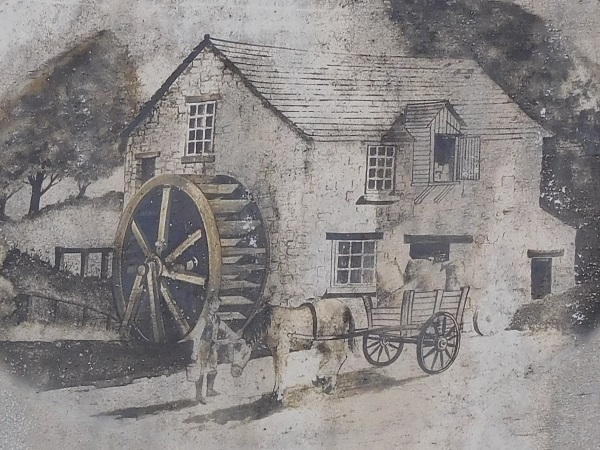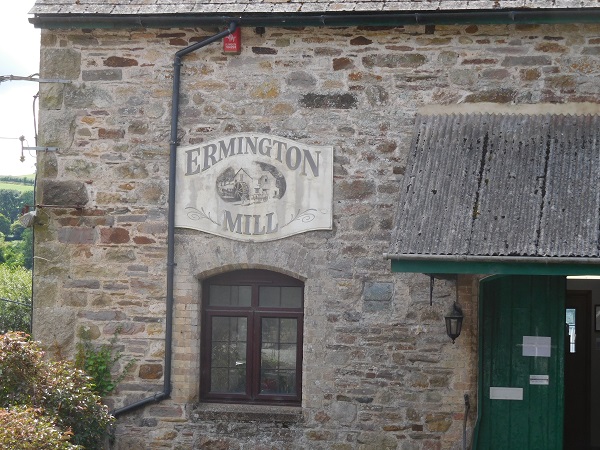 Adjacent to the mill is the mill owners house. Built in the mid 1880's, it is now converted into two properties.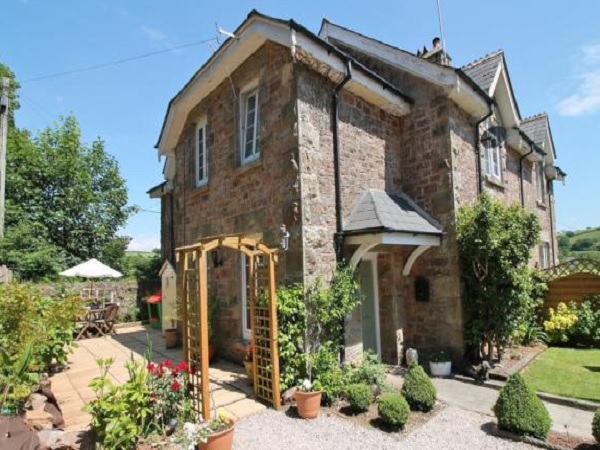 A vehicle had hit the rounded section of the boundary wall. Although not a great deal of damage had been caused through the impact, two of the coping stones on top had been damaged beyond repair. We were asked to cut and dress new coping stones along with carrying out some re-pointing to the wall in general.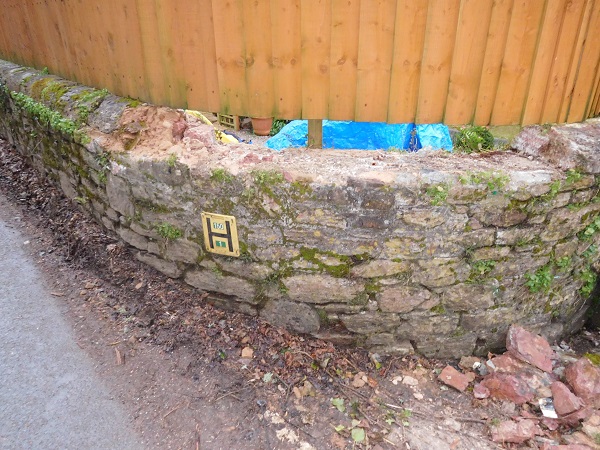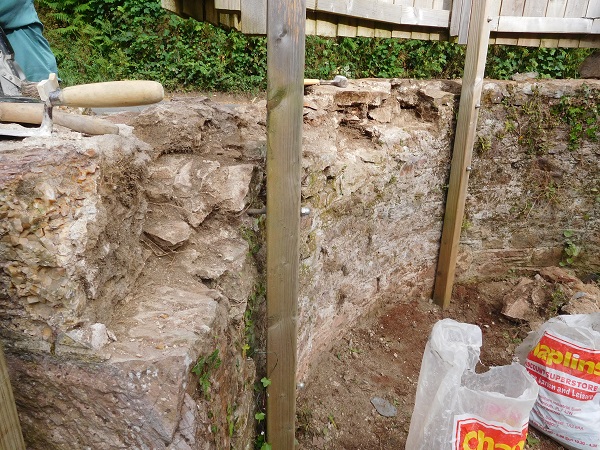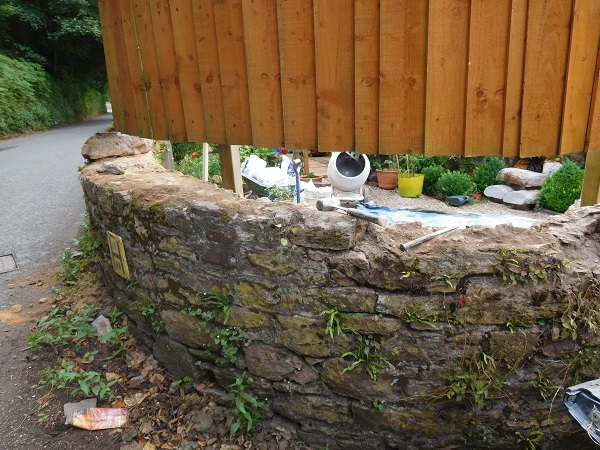 All loose stonework was taken down and the wall prepared and then built back up to coping level.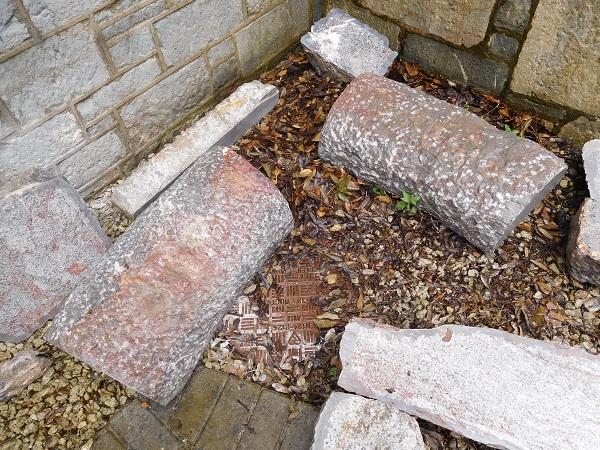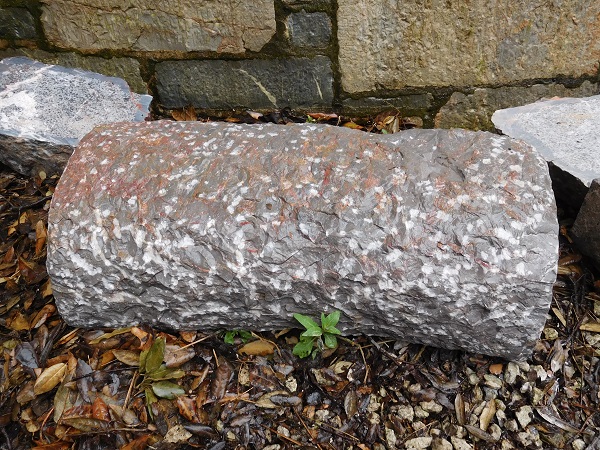 Two new half round copings were cut and dressed out of Plymouth limestone. These were shaped to follow the radius of the wall.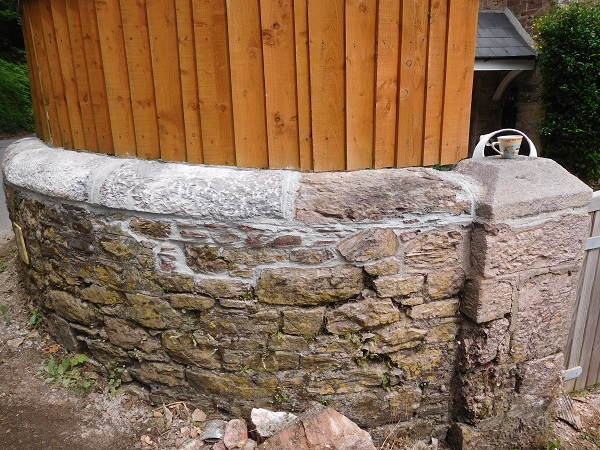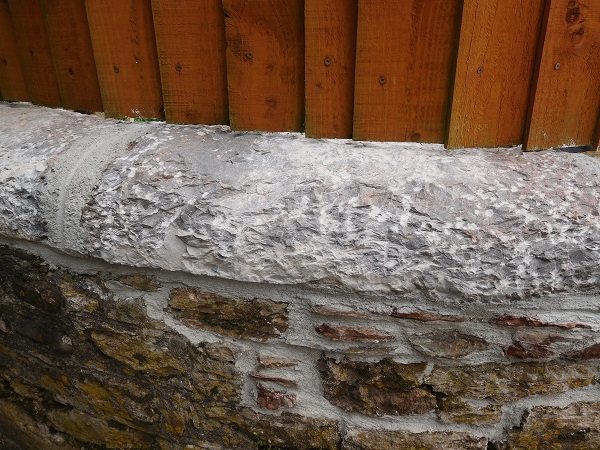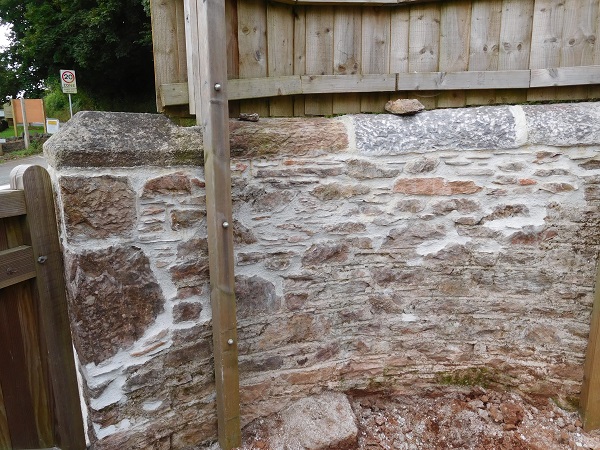 These were set in place on top of the wall.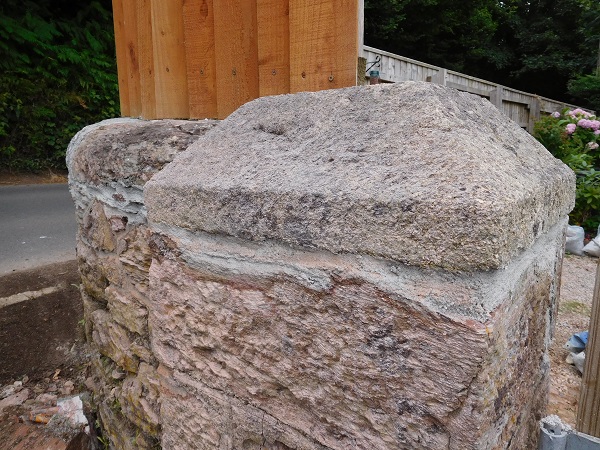 Along with re-bedding the pier cap.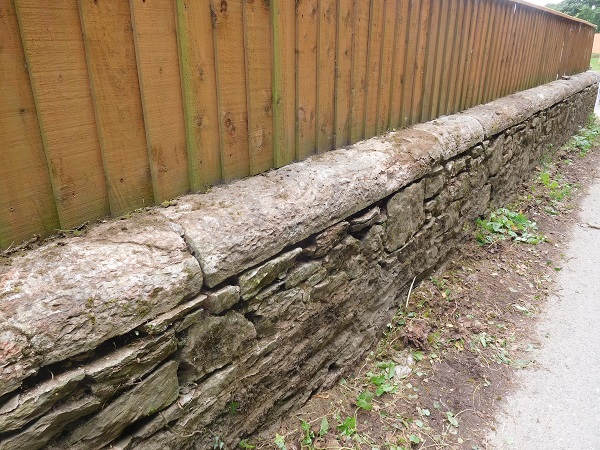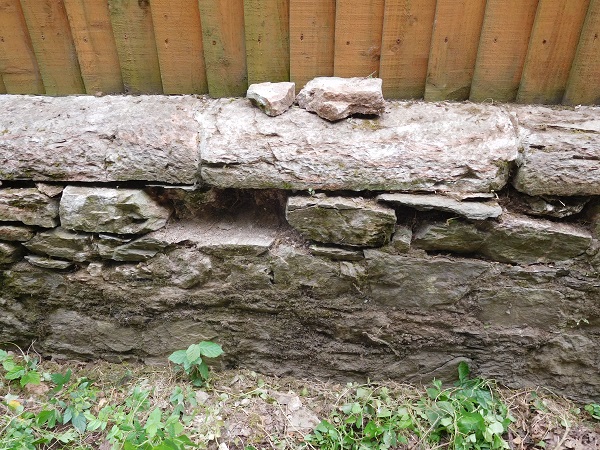 The rest of the wall was prepared for re-pointing.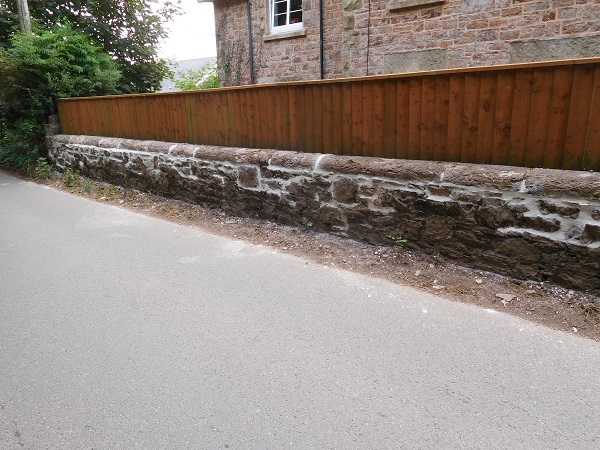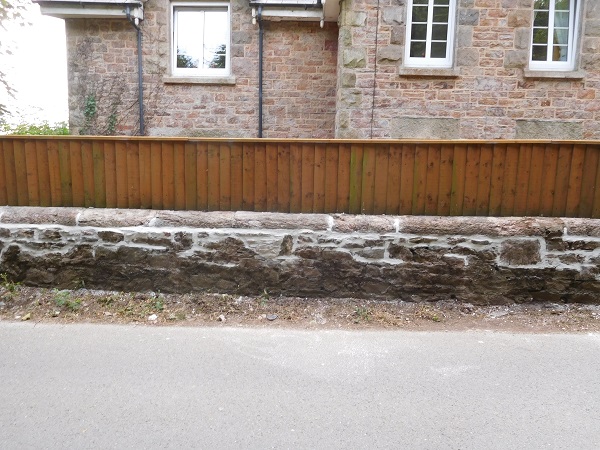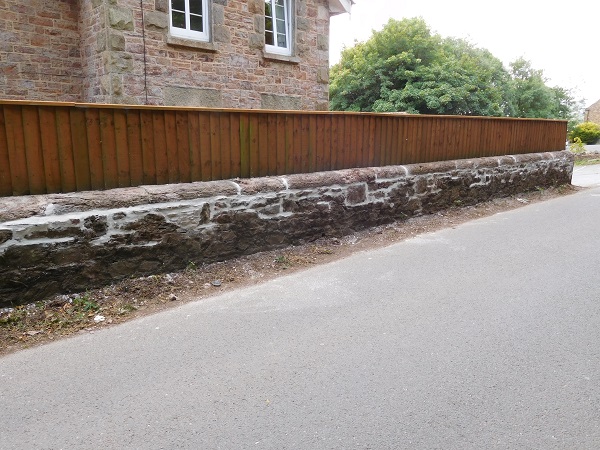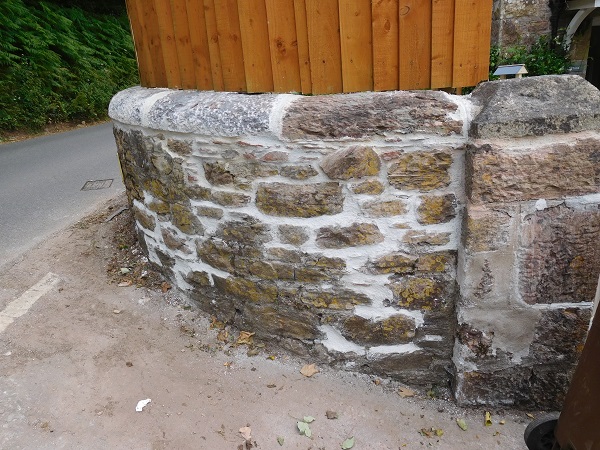 And then re-pointed with a traditional lime mortar.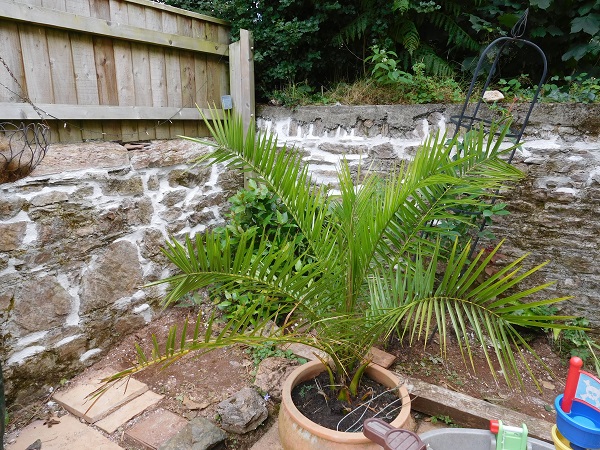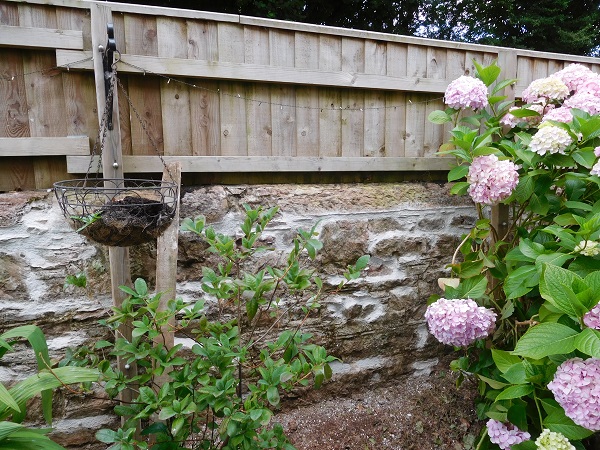 Re-pointing was also carried out to the back of the wall.