Bell View, East Wing, Manadon House ~ Plymouth.
Client : Private.
The present Grade II listed Manadon House was built as a country house in 1681 A.D. Having been re-modelled on a previous house here on the site, there are features within this building that date back even earlier to the 1500's. In 1940 the R.N.E.C. (Royal Naval Engineering College) acquired the site and constructed new buildings to train their officers and in 1946 it was named H.M.S. Thunderer. The house then became the home of the Admiral. The Navy left in 1995 and the grounds were sold off to create new housing. The Admirals house was sold to developers and converted into three separate dwellings. Bell View, which was originally the East Wing forms part of that conversion.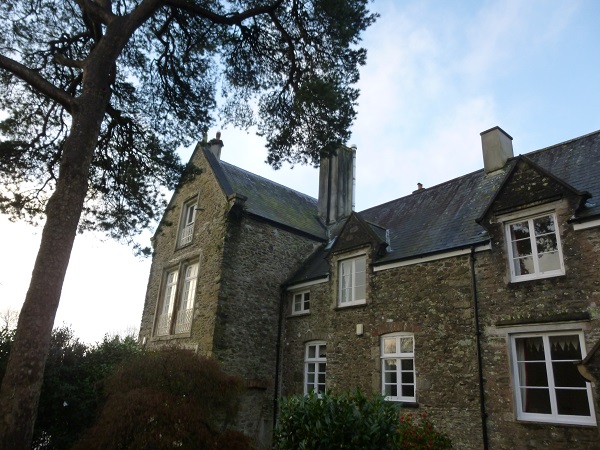 We were originally contacted by the owners to sort out a problem where damp was penetrating a corner area to one of the external walls.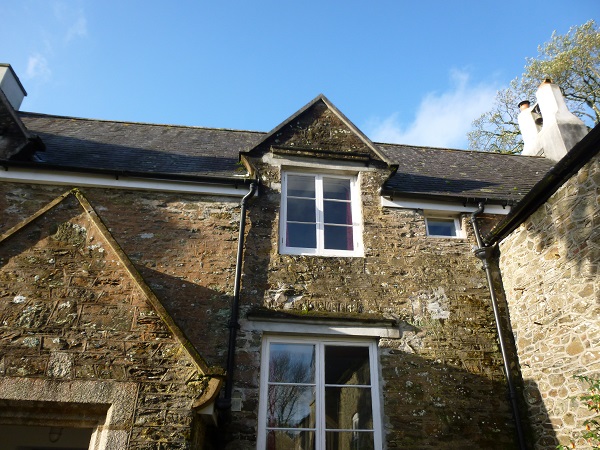 The stonework here on the elevations had at some point in time been re-pointed using a sand and cement mortar. This does not let the fabric of the wall breathe and any moisture or rain water that penetrates the wall gets trapped and the damp travels back through to the internal surfaces. The pointing consisted of mixed styles and various standards.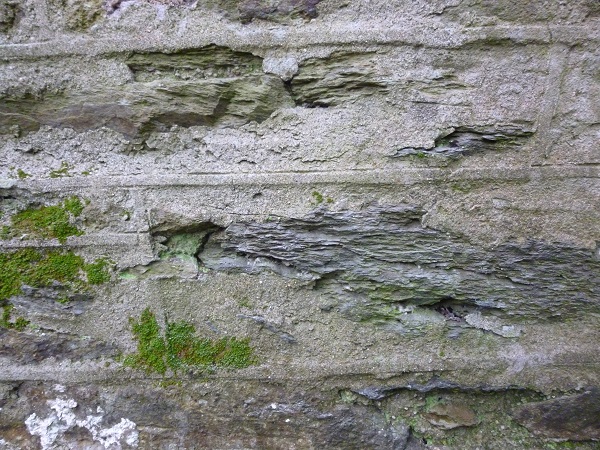 It was agreed for a small scaffold to be put in place.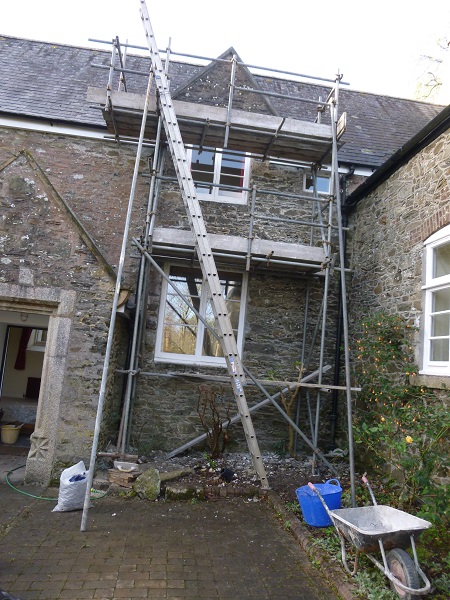 And once that was in place we set about raking all the joints out to the stonework.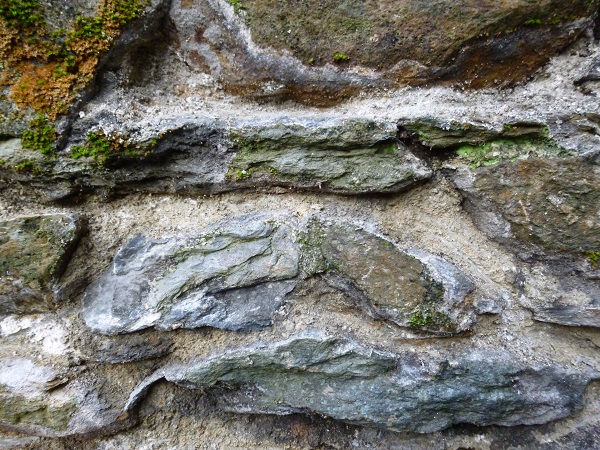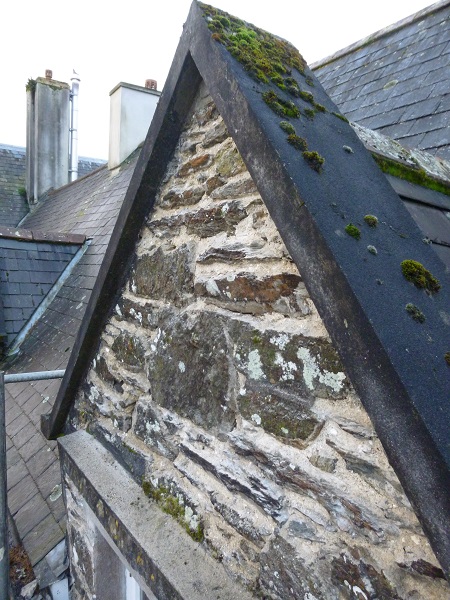 Once all the joints were cut out they were flushed out with clean water and re-pointed using a traditional lime mortar.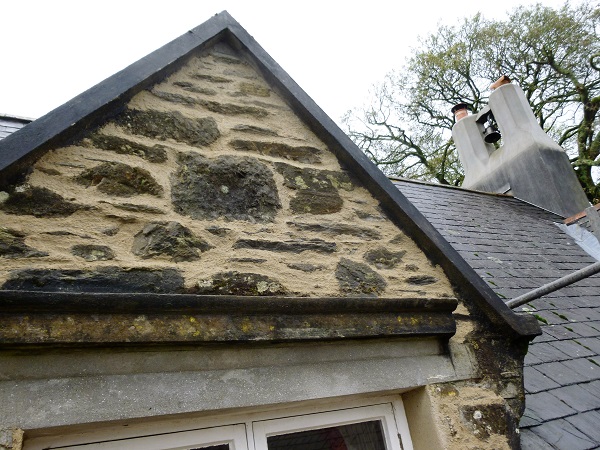 We also fixed new slate sills to three windows and made good the reveals in lime mortar.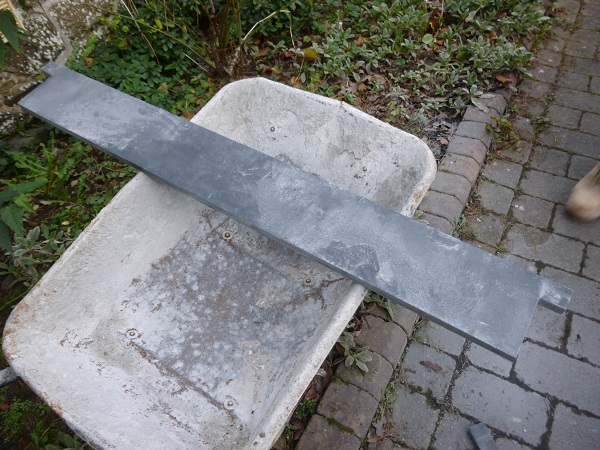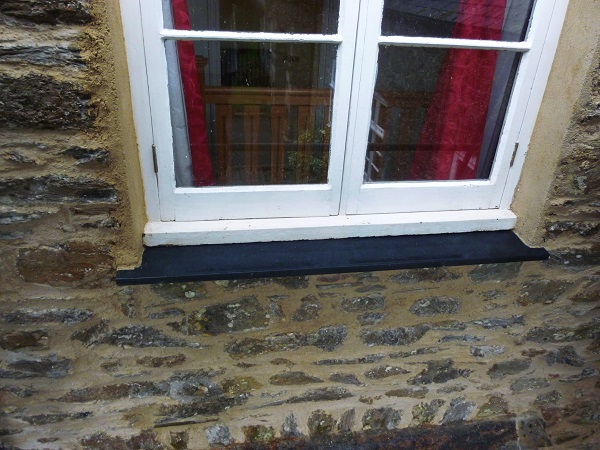 The porch to the left of where we were working consisted of a granite surround around the door entrance which dates from the 15th century.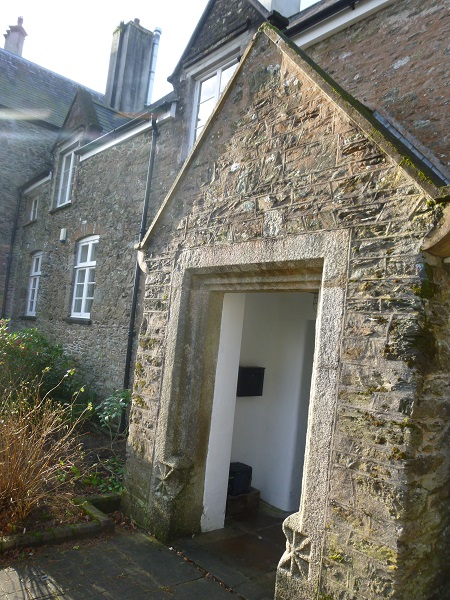 With details carved into its jambs.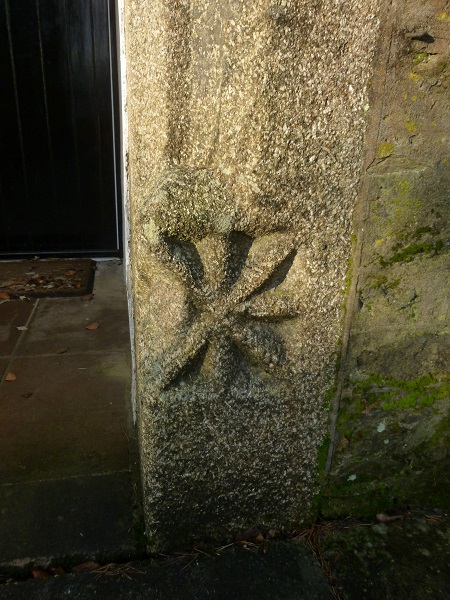 The property is called 'Bell View' because of the bell fixed between its twin chimney.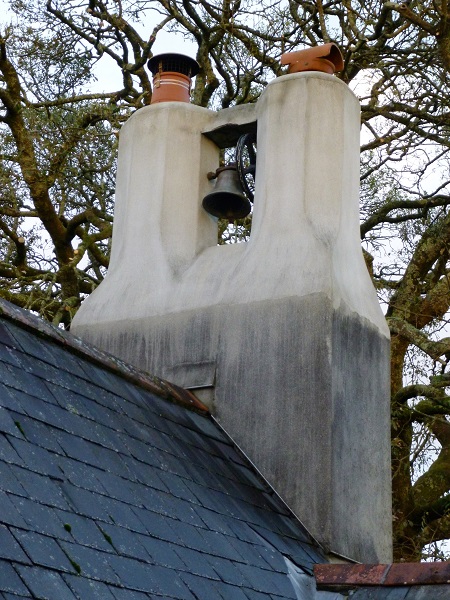 Once all the re-pointing was completed the scaffold was taken down.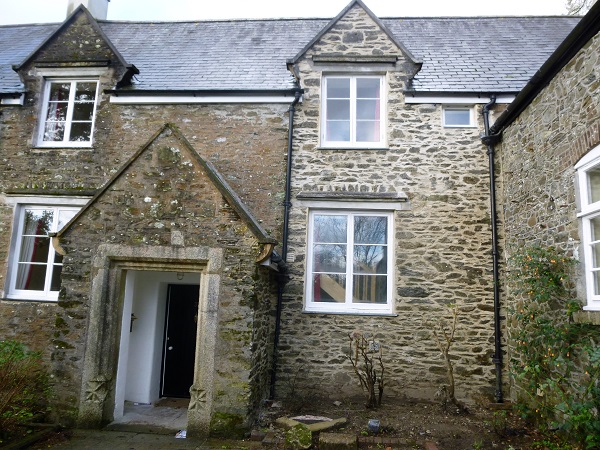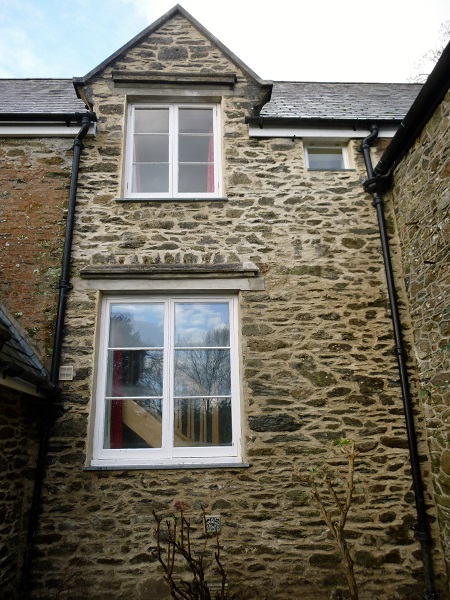 Now that the old cement pointing was removed and pointed with lime, the walls would be able to breathe and eventually the damp problem would be resolved.