Stonehouse Wall Plaque ~ Stonehouse, Plymouth.
Client : Plymouth City Council.

Stonehouse town wall is scheduled under the Ancient Monuments and Archaeological Areas Act 1979. It is an example of civic defensive works that historically surrounded the town of East Stonehouse, one of the three towns that later amalgamated to form the town of Plymouth.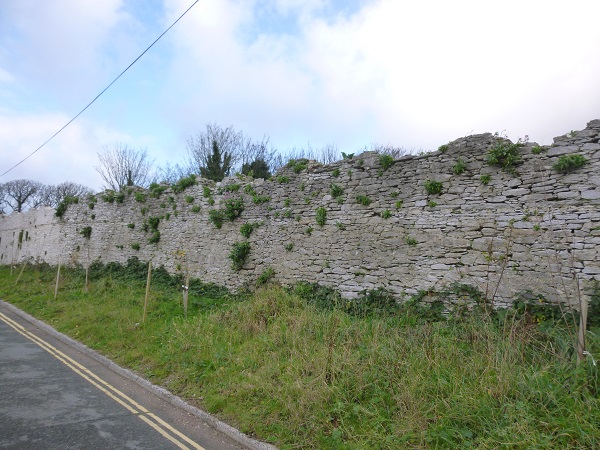 Although there had been a settlement here since Roman times, the wall formed part of a defensive scheme emplaced by Sir Piers Edgecumbe in the late 15th or early 16th century to protect from French raids. Henry VIII granted a licence to 'crenellate' in 1515 which gave permission for landowners to build fortifications in order to protect their properties. The wall was crenellated and included a bastion and main gate as well as the blockhouse. There are remnants of the bastion to the west of the gate and a small late medieval gun port just to its west. The wall is built of roughly coursed rubble limestone and survives to near its original height in the central section where it retains a crenallated parapet and sentry walk. About 110 meters of the wall survives today. Between 2013 and 2014 Plymouth City Council carried out substantial repairs to the wall. After the repair work was completed we were asked by Plymouth City Council to fix a plaque to earmark the project.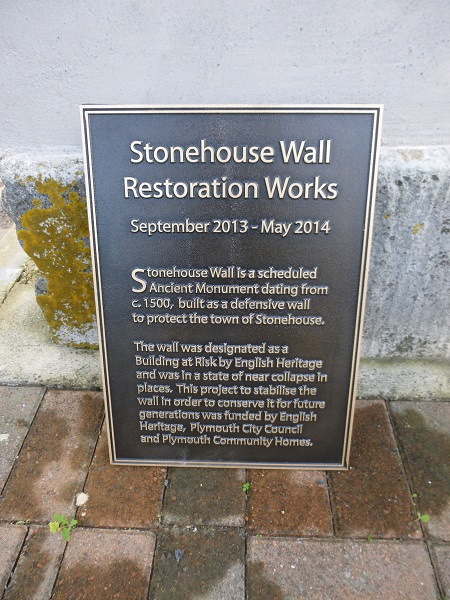 The location of the plaque was agreed and fixed to a pillar on site. The plaque itself was fixed into place using fast set anchor resin.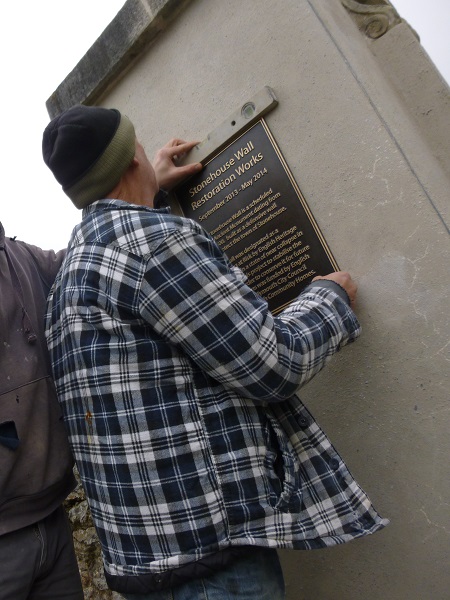 The cast bronze plaque was made by 'Photocast' based in Liverpool.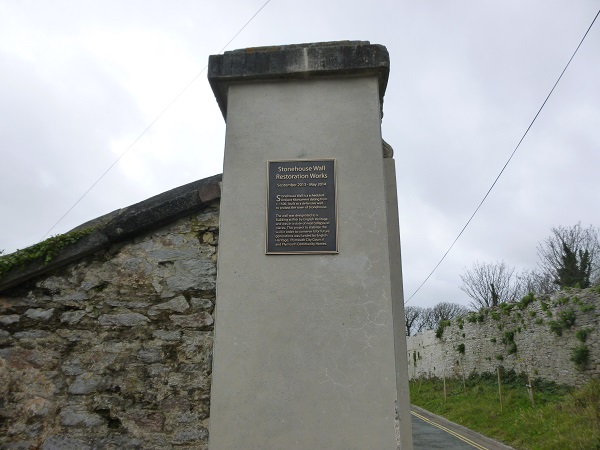 During the 16th century, the ever increasing use of gunpowder artillery in warfare reduced the effectiveness of many traditional forms of fortifications around towns. Direct bombardment from cannon meant that even the highest and strongest of curtain walls could be demolished. As a result, the defences around many towns were modified, which allowed weapons with heavier calibres to be deployed. The growth of many towns in England from the later 18th century resulted in the wholesale destruction of large parts of former defensive walls, which had, up until that time, been a considerable factor in determining the principal extent of urban development. Where they were constructed, town defences played a significant role in shaping the centre of many towns, a legacy, which in many cases, survives to this day. Town defences are therefore important to understanding the formation and development of individual urban centres.