Morice Yard ~ H.M. Dockyard, Devonport.
Client : Department Of Environment.

In Morice Yard there stands a row of buildings known as the Officer's Terrace.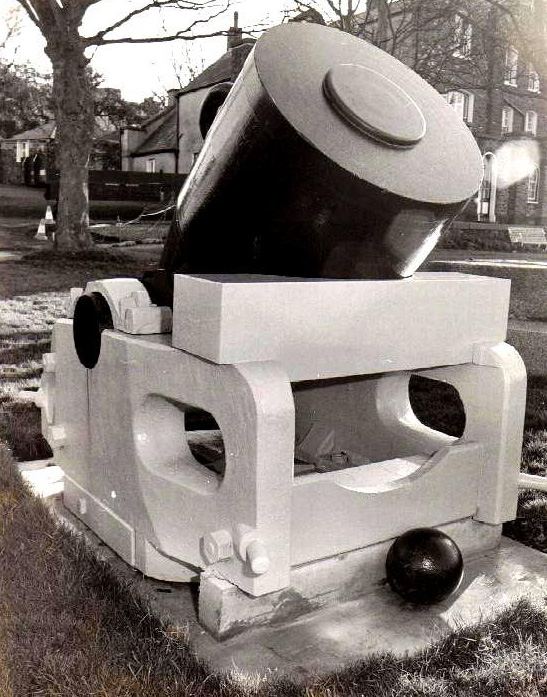 On the lawn in front of the terrace there are situated four cannons which were brought here as 'War Trophies' after the Napoleonic and Crimean wars. The image above shows a 'Breach Loading' cannon from the Crimean war whilst the image below shows a 'Gribeauval' artillery cannon from the Napoleonic war. The Napoleonic cannon takes its name from Lieutenant General Jean Baptiste Vaquette de Gribeauval who introduced an artillery system during the 18th century which revolutionized the French cannon and at the time was arguably the best artillery system in Europe. We built new bases for these cannons to sit on re-using the original flagstones of Plymouth limestone that were here before. The cannons were taken away to London and there they were totally refurbished by apprentices before coming back to Plymouth and placed back on the lawn in Morice Yard.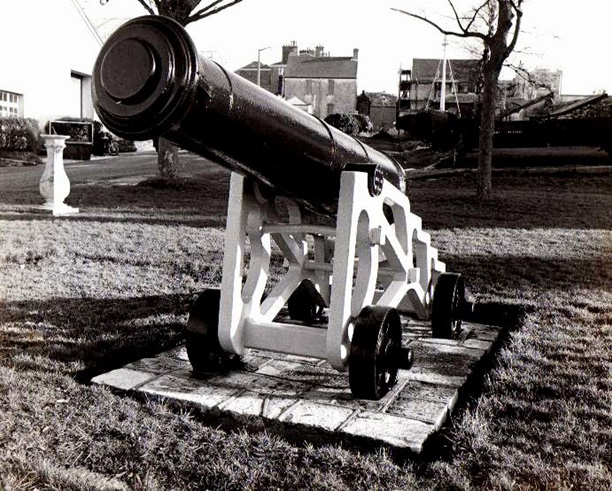 Morice Yard is situated in Devonport Dockyard, Plymouth, Devon. It dates back to 1720 which is when work first started on its construction. Although the Dockyard was ran by the Admiralty, it was in fact the Ordnance Department who opened this yard after leasing the land from Sir Nicholas Morice, after whom the yard is named. Its main purpose was to act as a gun wharf, enabling guns for ships to be tested by the Army's Board of Ordnance which were then fitted to warships built or maintained within the Royal Dockyard. It also supplied the ships with munitions and equipment.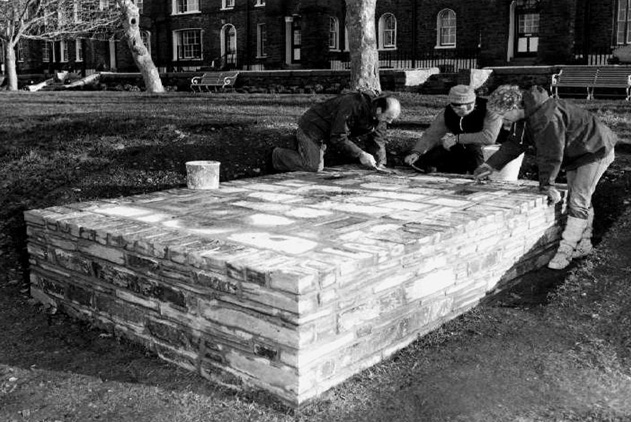 The gun wharf was handed over to the Admiralty in 1937 but it did not become part of the Royal Dockyard until 1941. All the buildings situated within Morice Yard are classified as scheduled ancient monuments by English Heritage.