Submariner Memorial ~ H.M.S. Raleigh, Cornwall.
Client : M.O.D. Royal Navy, Submarine Section.

H.M.S. Raleigh is based in Torpoint, Cornwall and was commissioned on the 9th of January 1940 as an onshore training establishment for Ordinary Seamen following the Military Training Act which required that all males aged 20 and 21 years old be called up for six months full-time military training, and then transferred to the reserve.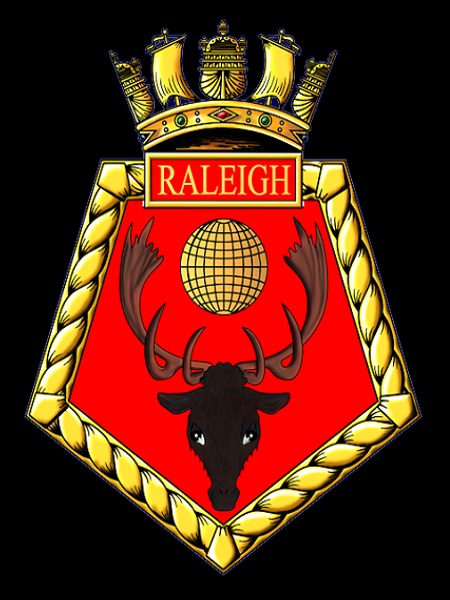 The base was modernised throughout the 1970's, and again in the early 1980's, which includes the Royal Navy Submarine School within its grounds. When the school was first built a life-sized memorial of a submariner was placed at the entrance to act as a reminder to all new recruits of the heritage they are carrying forward in today's R.N. Submarine Service.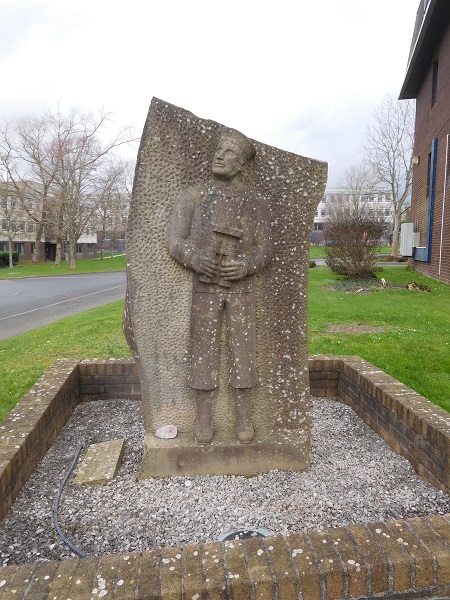 The stone memorial was carved by a stonemason called Frank Clifford.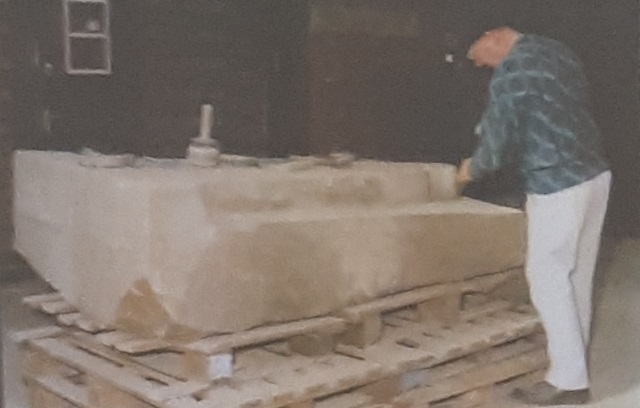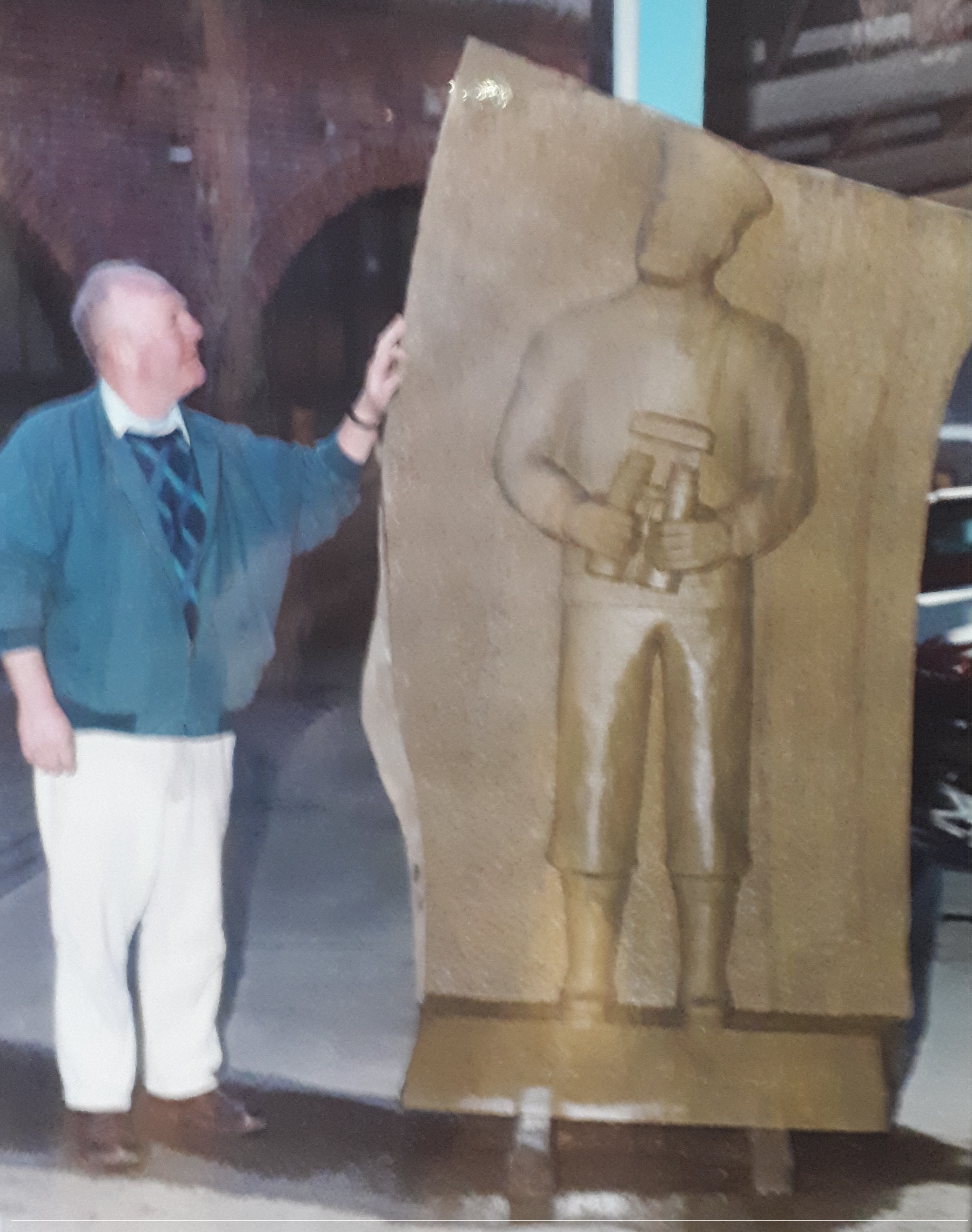 Frank's relief carving is loosely based on the original submariner that forms part of the 'Combined Services Memorial' which is cast in bronze by renowned sculptor and artist Gilbert Ledward of the Royal Academy and set into the cloister walls of St. George's chapel, Westminster Abbey, London. Ledward's original was commissioned immediately after WWII and unveiled on the 21st of May 1948 by Sir Winston Churchill, it's modelled on Able Seaman Reginald Lawrence Read, who was specifically chosen for the task because of his 'handsome good looks'. As a torpedo operator during the second world war, Submariner Read served on her Majesty's Submarines Sealion, Seadog, Uther, Storm and Token from 1939 up until he was discharged in 1947. This iconic image of a submariner has been reproduced countless times over and statuettes have been sold all over the world ever since, making Able Seaman Read a worldwide icon and the unofficial representative of the Submarine Service. A silver replica statuette was given to Queen Elizabeth II in 1958 when she presented the Queen's Colour to the Submarine Command. It has even been reproduced using lead from the batteries of Holland I, the Royal Navy's first submarine. Able Seaman Read died in 1987.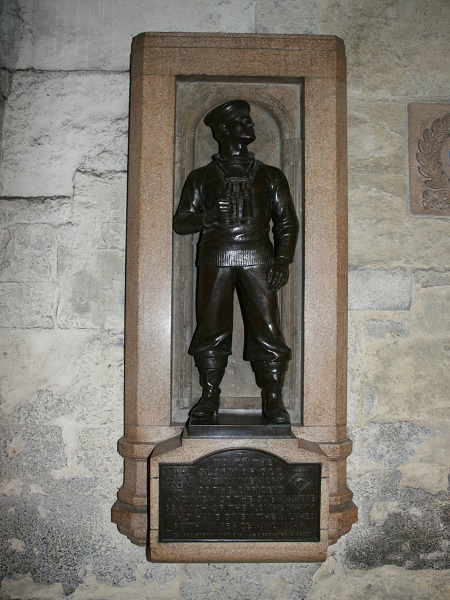 We were asked to take a look at the statue of Submariner Read at H.M.S. Raleigh. The submarine training section at H.M.S Raleigh were moving its whole operation to H.M.N.B. Clyde in Scotland, more commonly known as Faslane, home of the Submarine Service. And the Royal Navy were adamant they were taking Able Seaman Read with them. The statue in question appeared to be fixed to a concrete base and the Navy wanted to know if it could be lifted without causing any damage to the stone statue.
Well, there was only going to be one way to find out.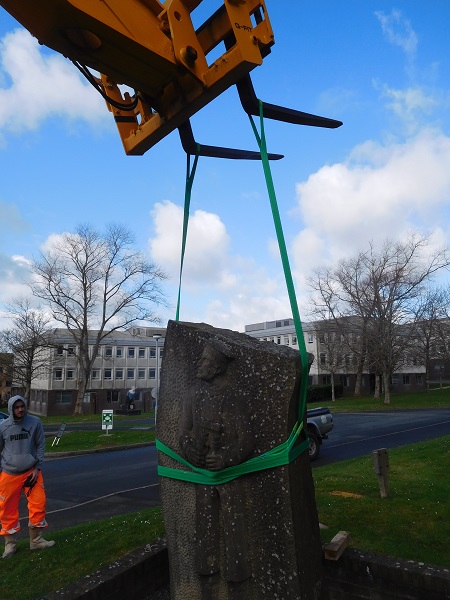 The stone to be lifted weighed about two and a half tons. Suitable strops with a combined lifting capacity of four tons were attached around the stone and a 'Telehandler' was arranged to see if it could be lifted from its concrete base.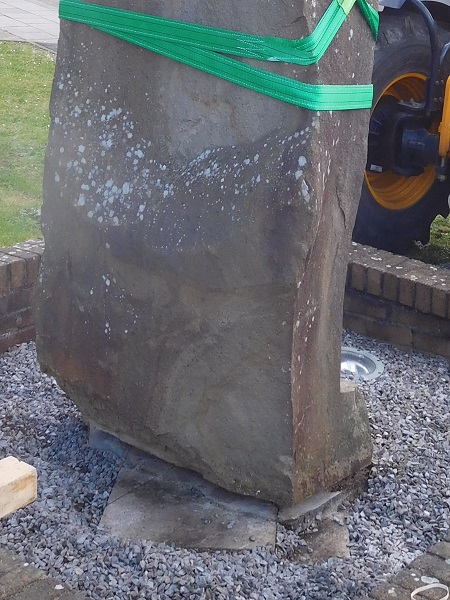 There were a couple of steel pins grouted into the concrete base which were positioned into pre-drilled holes in the underside of the stone. For some reason they had never been grouted into the stone so it easily came away from the concrete base with no problems. More importantly no damage was caused to the stone itself. Once it was determined the stone could easily be lifted, it was then set back down again in its original position. We were then asked to clean up the stone prior to it being transported to its new home in Scotland.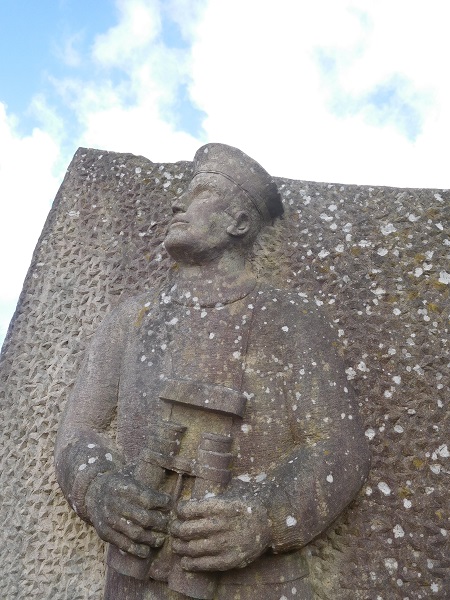 This memorial is carved from Yorkshire sandstone and it hadn't been cleaned for a few years. The surface was covered in algae and lichen growth. They are attracted to sandstones due to their surface roughness and its high porosity which retains moisture for their survival. The green discolouration of the sandstone is caused by the algae. These are plant like organisms that exist in the atmosphere. Being microscopic they can travel for great distances on the wind. When they take up residence on sandstone or any stone for that matter, wet weather conditions cause these spores to grow very quickly. Lichens on the other hand are the grey, black, white or yellow spots you often see dotted over stone surfaces. These are not single organisms, they are hybrid organisms that have formed between two organisms and consist of algae and fungus. These organisms can also be transported by the wind. Lichen growths grow at a steady rate and can often be dated by their sizes. They survive in some of the harshest of environments on Earth, and can even grow inside solid stone. Considered to be amongst some of the oldest living organisms known, one such species in the Arctic has been calculated as being in the region of 8600 years old! Some are rare and endangered to the point they are even protected by law.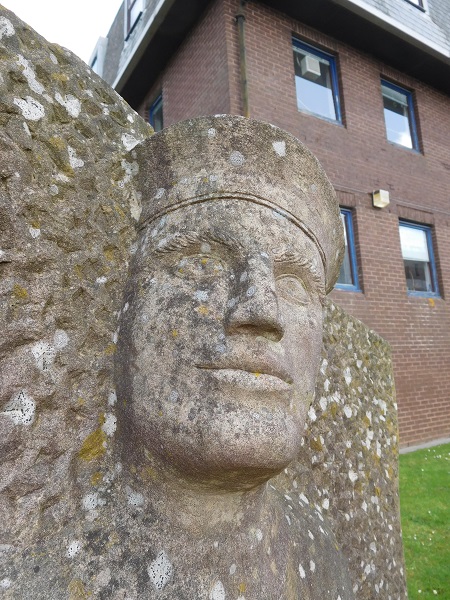 Great caution must be given to the use of any chemicals or cleaning solutions when addressing stone, especially sandstones as it's very easy to cause permanent discolouration. First we gave the stone surface a good coat of a well diluted bleach solution and left for 20 minutes or so to soak in. This was then given a second application and lightly scrubbed with a stiff brush. The sodium hypochlorite, which is the liquid chlorine in the bleach kills the moss and algae. It's only a temporary remedy though as it will grow back again in the future, so it's important to repeat the process periodically if you want to keep on top of it. Generally lichen growth does not cause any long term damaging effects to stone and is usually deemed as harmless, however in some rare instances it can, usually where lichen has taken hold in between masonry joints.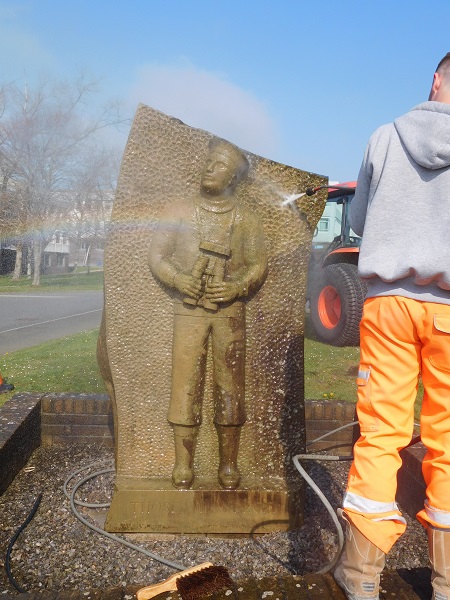 Once the bleach solution began to do its work we proceeded to wash down the stone using a jet washer set to a very low pressure. Sandstone is relatively soft in its composition and using high pressure will inevitably cause damage to the finer details carved into the stone.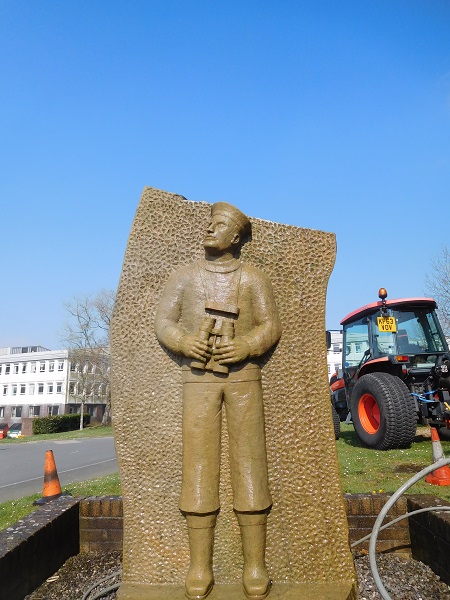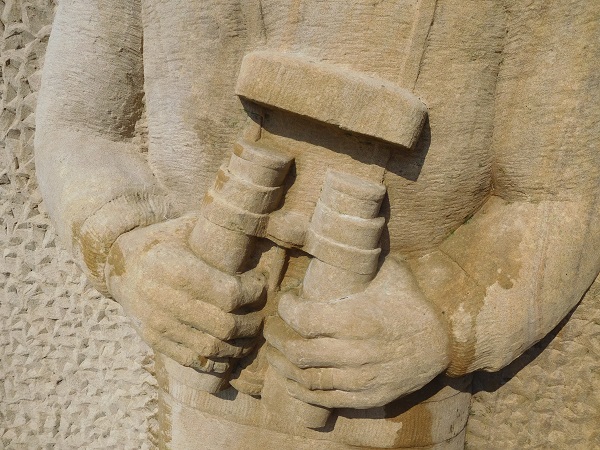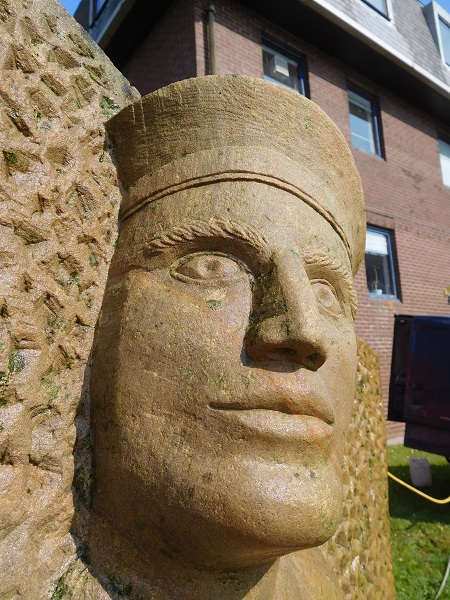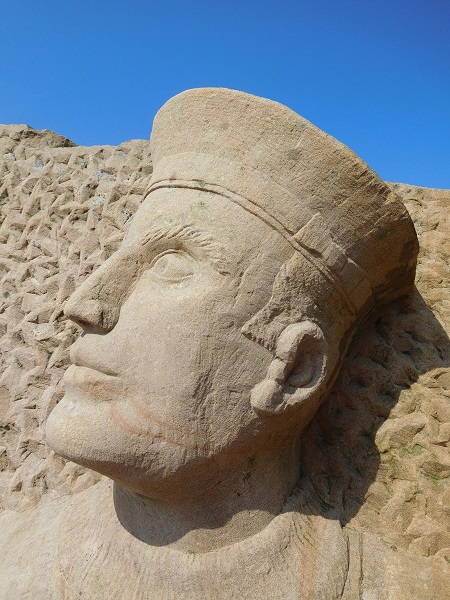 Lichen growth can be very stubborn so bleaching, light scrubbing and giving it a good rinsing with the pressure washer was carried out several times until we were happy with the final result.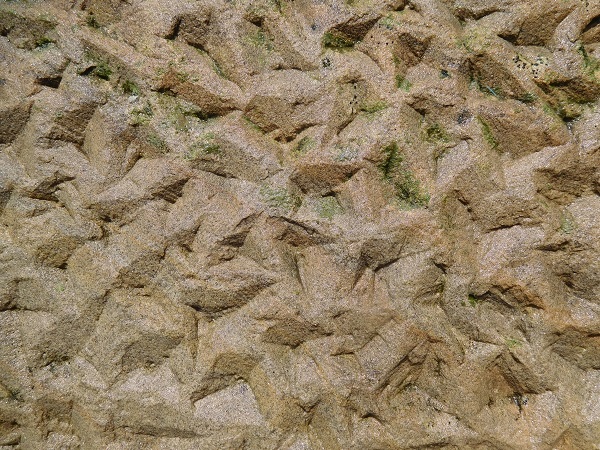 The memorial has what we term as a 'punched or stugged' pattern carved into its background. Carved patterns like these require a good deal of careful masonry skill and is often used over small areas of stone to highlight them. There are no set templets to carve this type of pattern in stone, they are created freehand and require a good eye and plenty of experience to produce them. Visually, unique differences between individual blocks of stone are very often seen, this is because different stonecarvers interpret their patterns slightly differently, or their skill levels vary. The main stone surface is broken up by random chisel point markings. The finish can vary from a lightly punched finish, or as in this case, quite a deep broken surface.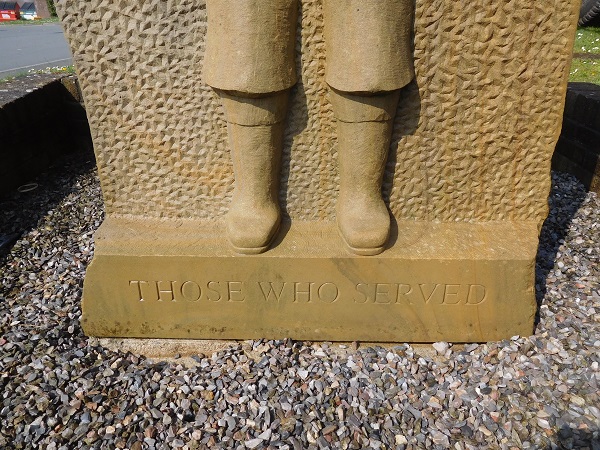 The plinth at the bottom revealed an inscription which reads,
'THOSE WHO SERVED'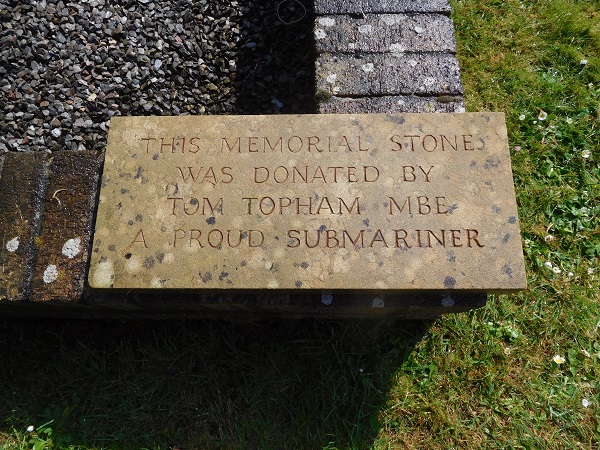 There was an additional stone plaque alongside the memorial. It mentions a chap named 'Tom Topham' who donated the stone for the submariner memorial at H.M.S. Raleigh. Tom was an ex-submariner himself and after serving six years on the submarines during the 1950's, he became director of Park Spring quarry in Halifax and was also president of the West Yorkshire branch of the Submariner's Association. The sandstone quarried there is from the Carboniferous period and known as 'Ringby' stone. Tommy Topham M.B.E. donated much of the stone from his quarry to be used in numerous war memorials up and down the country and even memorials around the globe such as the naval victims who died in Changi Prison, Singapore.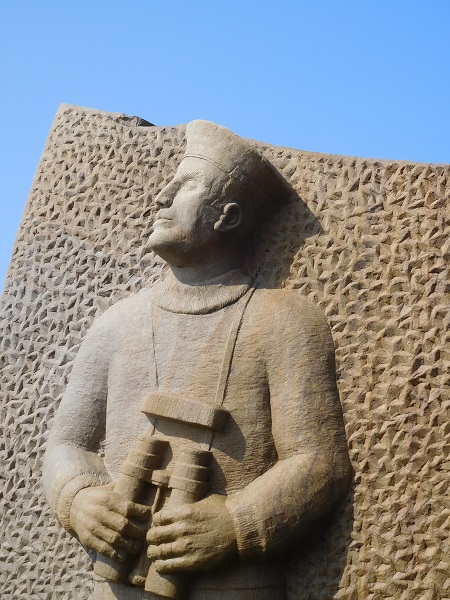 Now that the memorial was all cleaned up it was time to get Able Seaman Read crated up and ready for shipment.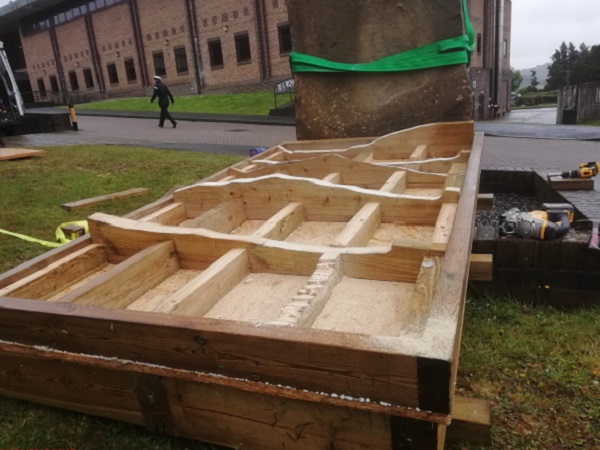 A structural engineer was appointed to work out the calculations for a timber pallet to take the weight of the memorial, and a carpenter constructed the pallet to follow the shape of the back of the stone as the surface was uneven to say the least. This was to ensure the stone had maximum surface contact with the pallet as it was going to be transported horizontally on its long journey North.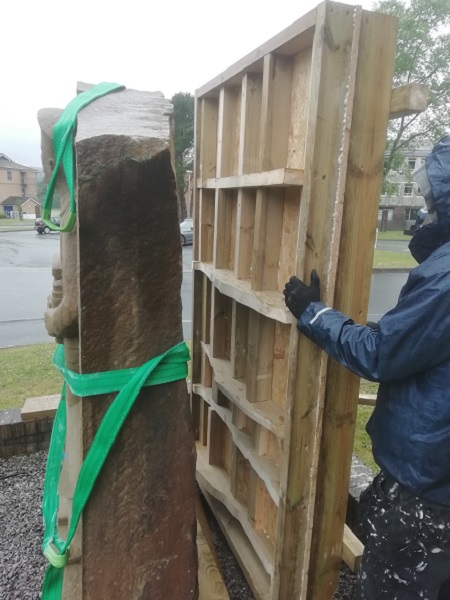 The pallet was then offered up to the back of the stone to ensure it was tight fitting.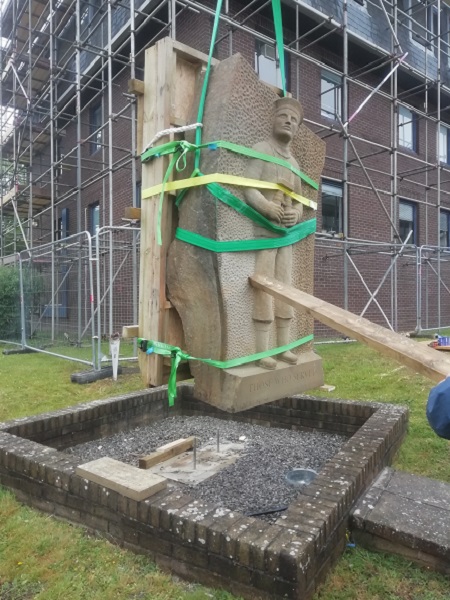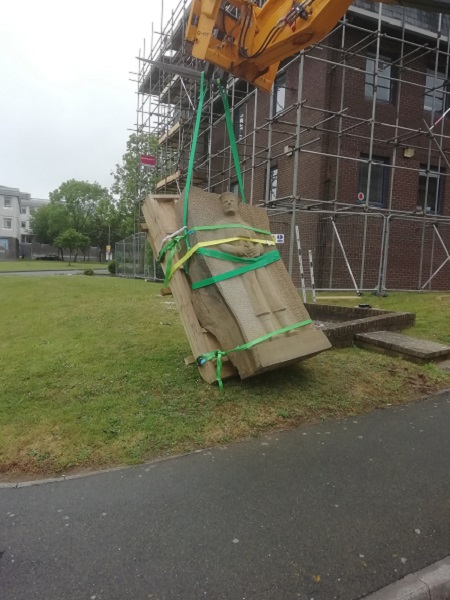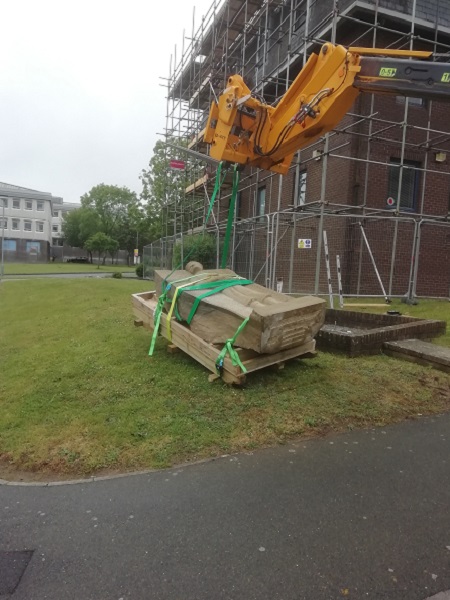 This was then strapped to the memorial and lifted down to a horizontal position.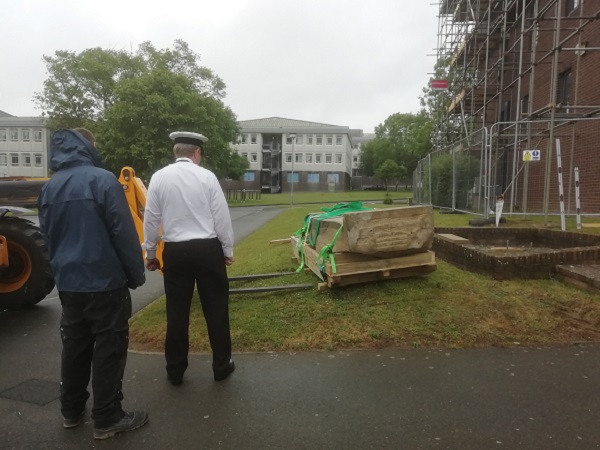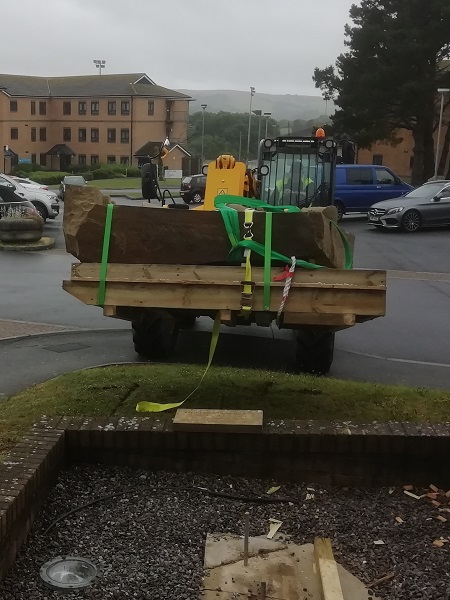 And once that was on the forks it was ready to be loaded onto a lorry ready for transport.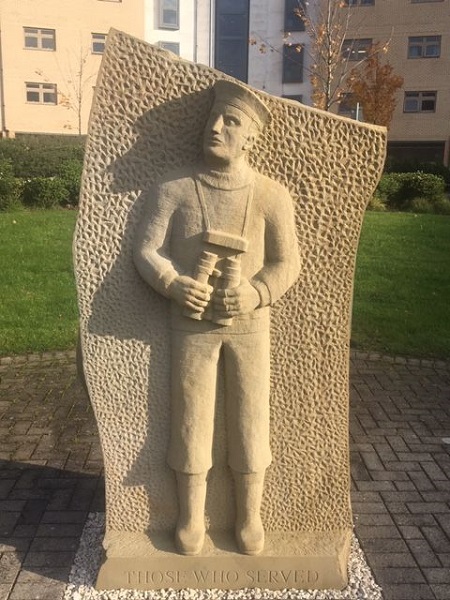 At H.M.N.B. Clyde in Scotland the masons there had laid down a new foundation and when Able Seaman Read arrived, he was positioned in the newly dedicated memorial gardens outside the Super Mess.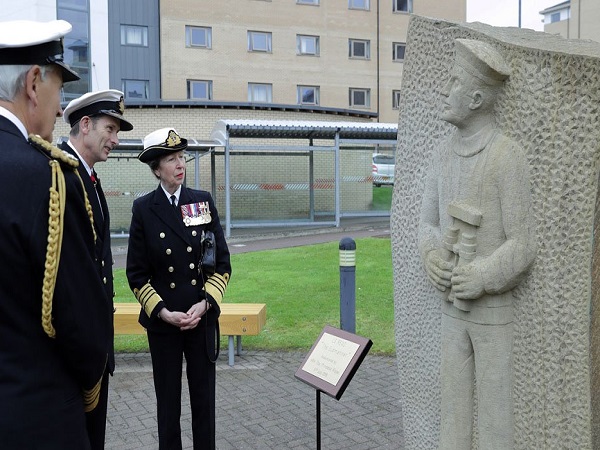 The submariner memorial was unveiled by Princess Anne.
(Image courtesy R.N. Scotland)